Whitewater Volleyball defeated Evansville last night to improve to 2-1 in Rock Valley conference play and 11-10 overall. The match last night went 5 sets with the Whippets finishing on top with the scores of 25-22, 21-25, 25-13, 21-25 and 15-10.
The team played a very balanced game offensively and served aggressively. The Whippets compiled a total of 17 serving aces, 37 kills, 3 blocks, 33 assists, and 58 digs.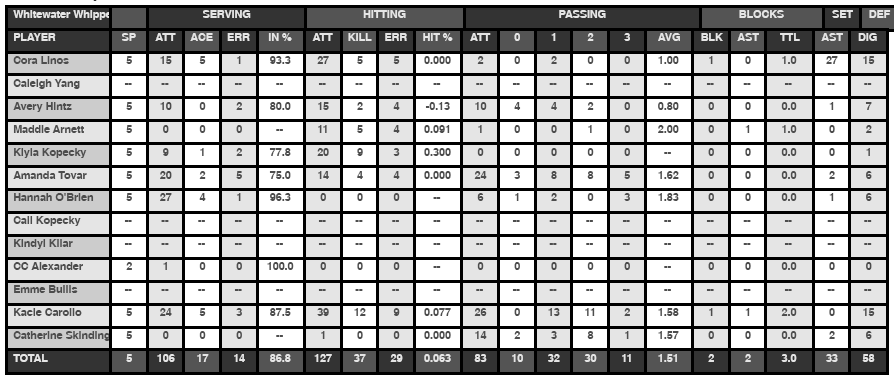 Saturday the Whitewater Varsity and JV2 head to Pewaukee for a very competitive tournament. The Whippets are looking forward to continuing with the momentum they have built from last weekend at the Parker Invite and the great conference play they had this week.
Article Submitted by Coach Kathy Bullis