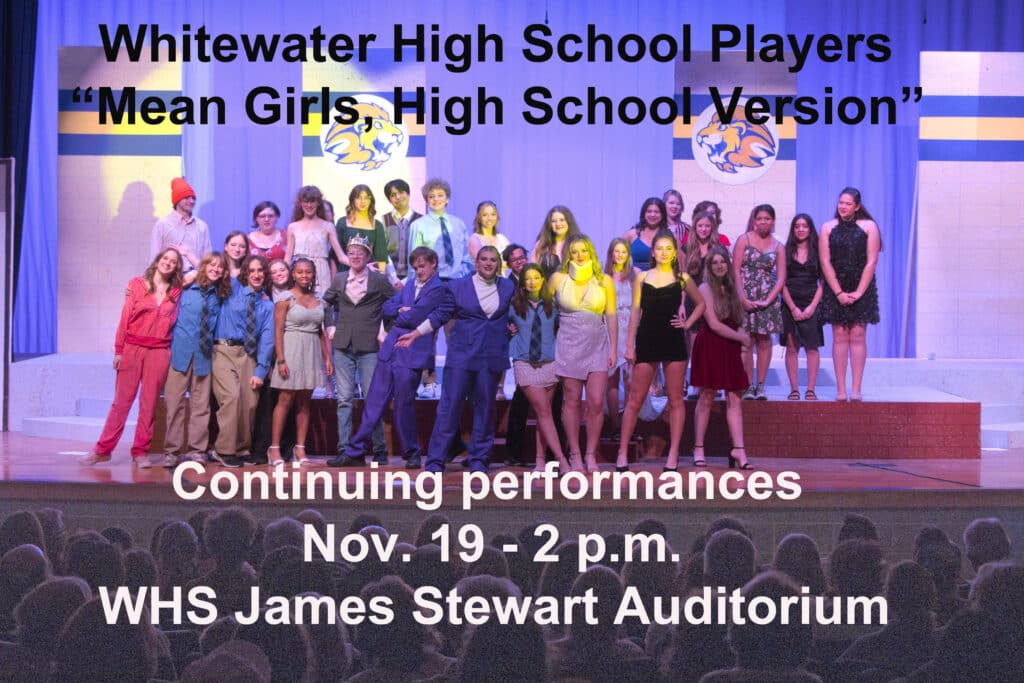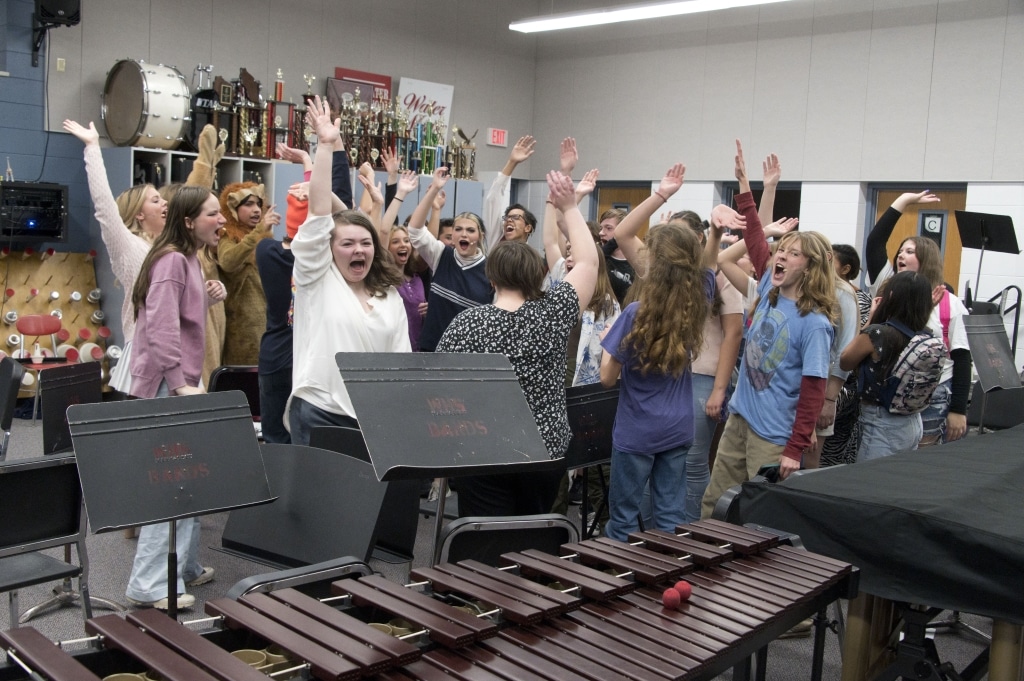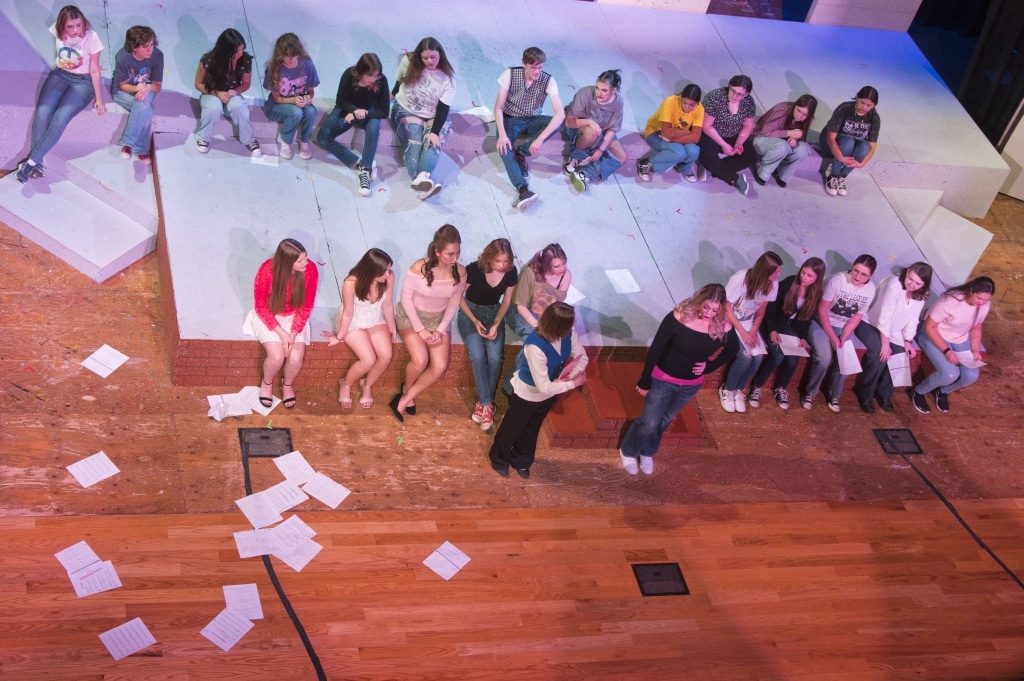 Best way to jump start the Holiday Season??? Easy answer: Taking in a performance of the Whitewater High School's red-hot production of "Mean Girls, High School Version."
Based on the Paramount Pictures film "Mean Girls," the last performance will be held on Sunday, November 19 at 2 p.m. in the newly named James Stewart Auditorium located in the Whitewater High School. 
General Admission seating is $10 for adults and $7 for students. Call the box office at 262-472-8178 for more information.
"Mean Girls, The High School Version" tells the story of Cady Heron, a teenage girl who finds herself in a public high school after years of being home-schooled on the African savanna. Confronted with the animalistic social order of American teenagers, Cady devises a plan to topple the school's queen bee Regina George and her cohorts: The Plastics.
Under the artistic direction of Jim McCulloch and musical direction of Liz Elliott, the cast and crew have been working very hard preparing for opening night.
Due to mature themes and language a rating of PG-13 is recommended for audiences.
Cast members include Brooke Mason, Alex Sullivan, Ayden Clark, Hayleigh Pond, Haley Keltesch, Lauren Rollette, Cosette Wildermuth-Breizman, Chacha Binag, Ava Van Daele, Alex Clarksen, David Enns, Jocelyn Alcala, Ian Agen, Hailee Ambrose, Deven Bawden, Kaci Beaver, Belle Cohen, Peyton Comfort, Esteban Diaz-Gallegos, Vivian Harris, Nina Heim, Jimmy Kinson, Ameera Lin, Ruth Lopez, Sam Nickelsburg, Sophia Noonan, Kai Peterson, Lia Ramirez, A'lani Ross, Josie Selby, Taylor Speerbrecher, Willow Vogelzang, Sophia Walenton, and Elora Wildermuth-Breizman.
Putting their talents to work as part of the Production Crew are Kara Long and Gabi Kirley (Stage Managers), Taytum Atkins (Choreography), Kat Dunham (Tech Director), Alexa Casino-Pena (Costumes), Matt Zingheim (Sound), Kerry Ramsden (Scenic Painter), Payton Bunger, Natalia Gallegos, Laken DePorter, Emerson Dunham, Ava Nygren, Lucy Troxel, Joshua Nygren, Rae Breisath, Ace Hudec, Miles Nickelsburg, Taiya Kolb, Payton Peacock, and Cora Schimming.
The Pit Band Members include Sam Averill (Conductor), Liz Elliott, Thayer Coburn, Isabelle Lavertu, Liz Ngabo, Jay Downs, Dante Baker, Justin Kamp, Maddie Blain, Samantha Van Daele, Kayla Mikos, and Adam Drefs.
Before each performance, Tom Ganser's photos will be displayed from the Whitewater High School Players productions of "The Little Mermaid" (2019), "Footloose" (2021), and "Beauty and the Beast" (2022).
Put "See 'Mean Girls, High School Version' on your To Do List.