The City of Whitewater proclaims the month of August as Children's Vision and Learning Month.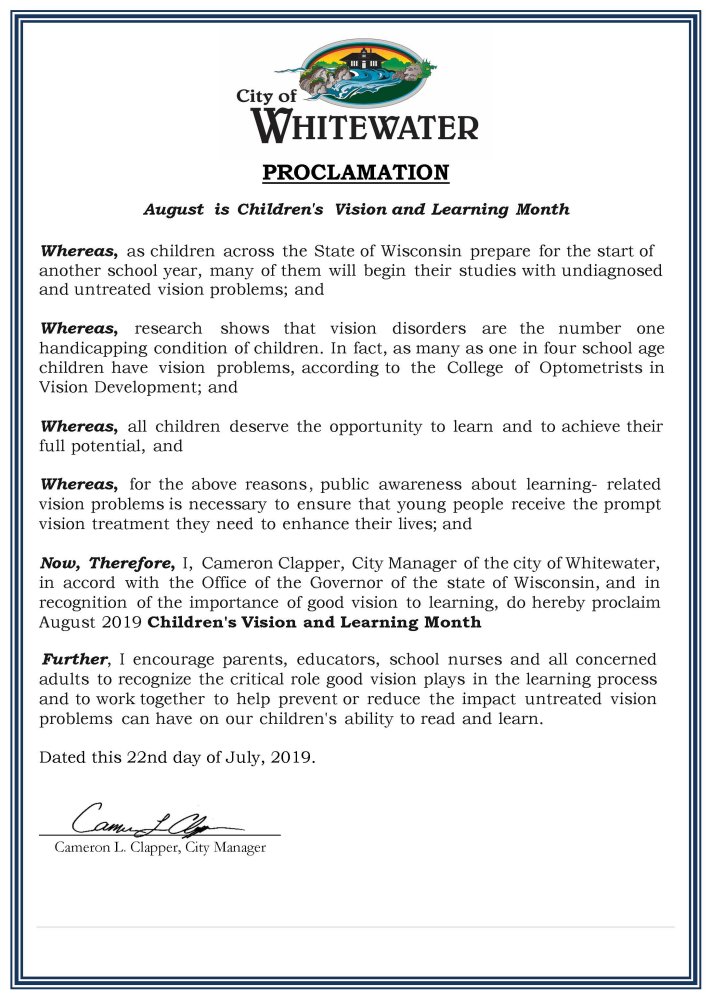 Vision disorders are the number one handicapping condition of children. Research from the College of Optometrists in Vision Development has shown that one in four children have vision problems.
Common signs of vision related problems can be headaches, short attention span, excessive blinking, holding reading materials close to the face and covering or rubbing of eyes.
The Whitewater community wants to bring awareness to learning related vision problems in youth to ensure all children have the ability to receive the treatment they need to enhance their lives. All children deserve the opportunity to reach their full potential.
City Manager, Cameron Clapper and Whitewater staff encourage parents, educators, school nurses and all concerned adults to recognize the critical role good vision plays in the learning process. With the correct education, everyone can work together to help prevent or reduce the impact of untreated vision problems.
The City of Whitewater provides efficient and high quality services which support living, learning, playing and working in an exceptional community. Visit www.whitewater-wi.gov for community information and updates.