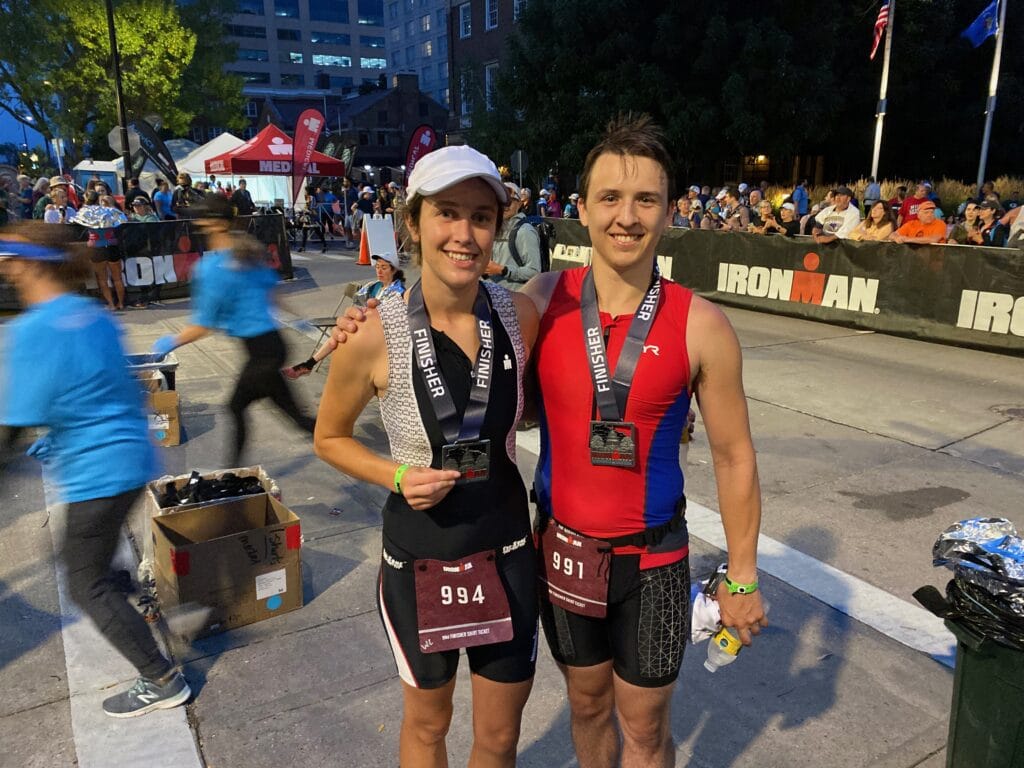 Editor's note: The following information was submitted by Rita Hookstead.
Heather (Hookstead) Melloch, WHS '13 graduate, and Jon Zimdars, WHS '15
graduate, completed Ironman Wisconsin on Sunday, September 12.
Ironman Wisconsin offers a challenging course beginning with the swim (2.4 miles) in
Lake Monona. As athletes exit the water, they run up the helix at the Monona
Terrace to get their bikes (112 miles). The bike consists of two challenging loops
loaded with many hills. Once off the bikes, athletes headed out on to a 2 loop run
(26.2 miles – full marathon).

Heather and Jon were close to each other throughout the day. Jon, a former
Whitewater High School and Kenyon College swimmer, started with the first group
of athletes in the water and Heather, a former Whitewater High School basketball
player, started approximately five minutes later. By the end of the bike, they were
separated by a mere eight minutes. Once on the run course, they closed the gap and finished within one minute of each other.

Congratulations to both athletes. Both finished in the top 22% of all athletes.
Splits for the day were:
Heather – 416th out of 1954 Athletes
Jon: 444th out of 1954 Athletes
Swim: 1:12.00 Swim: 1:03.:05
Bike: 6:55:46 Bike: 7:07:07
Run: 4:04.35 Run: 4:12:50
Total Time: 12:32:50 Overall: 12:38:22
Banner note: Our thanks to Rita Hookstead for submitting this interesting article.