Editor's Note: The following was submitted by Whitewater High School FFA Reporter Katie Gillette.
On Wednesday, July 20th, the Whitewater FFA officers united together at Whitewater High School to embark on an adventure of a lifetime. We departed from Madison Airport and made our way to Denver, Colorado. We arrived at our lodge in Estes Park and were greeted with the amazing Colorado scenery. We knew we were in for a treat when just a half mile away we saw 50+ elk. Thursday, July 21st, we made our way to Rocky Mountain National Park. Our officer team hiked the Emerald Lake trail, which took us about 4 miles and 700 feet in elevation. It was hard to keep moving, as the views were breathtaking. Every step we took looked like a postcard. Later that evening we returned to the lodge to prepare for the upcoming year and events. Friday, July 22nd, our officer team loaded up and traveled to Fort Collins, Colorado. We arrived at "Moutain Whitewater."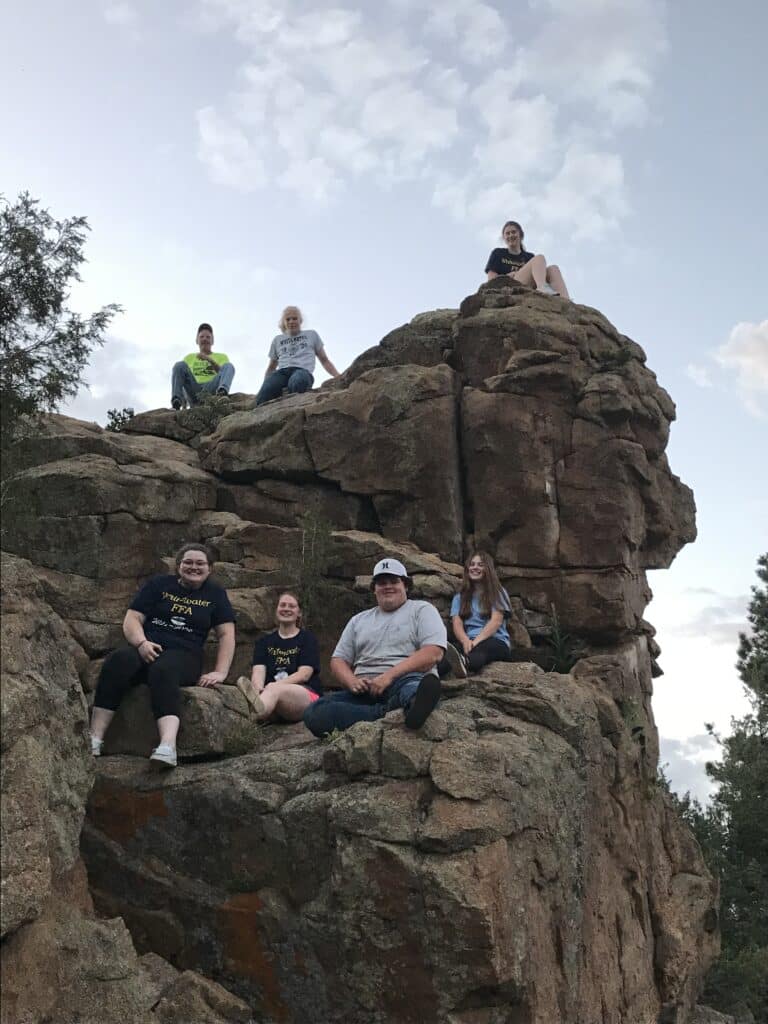 After having lunch and a short safety lesson, we kicked off our Whitewater rafting adventure. We assembled in our rafts and started our voyage. The views were incredible. Along the journey, we spotted many species of wildlife, including rocky mountain goats gazing down at us from a small cliff. Whitewater rafting was an absolute thrill for everyone. Saturday, July 23rd, started at 4:30 A.M. We re-entered Rocky Moutain National Park, hoping to see a moose. Though we were unsuccessful the views once again did not disappoint. Later that morning we set off for Cheyenne, Wyoming, to see the opening of Cheyenne Frontier Days. The rodeo was full of excitement and suspense.
The night was followed by a great performance from Dierks Bentley. Sunday, July 24th, our team finished its annual planning for the upcoming year. We all enjoyed some leisure and bonding time. Later that afternoon we headed into town for some shopping and tourist attractions. Monday, July 25th, we packed up our bags and said goodbye to Estes Park. We traveled to Denver once again and before we knew it we were back in Wisconsin.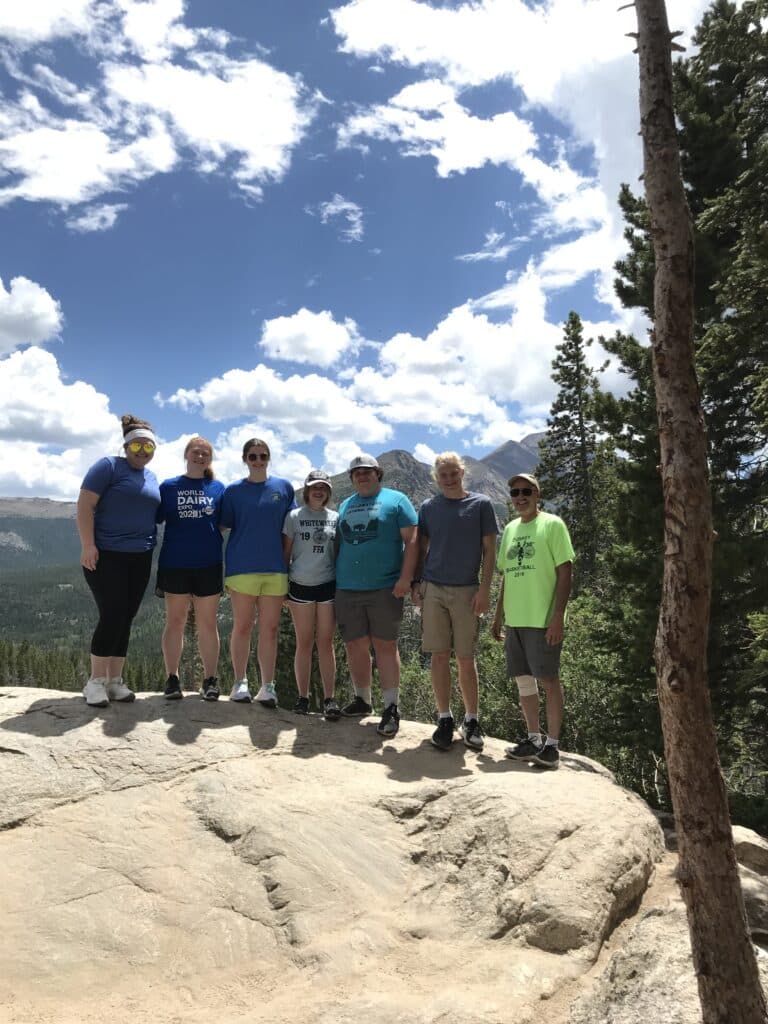 Our trip could not have been possible without the following people: FFA Advisor Paul Majors, FFA Alumni, and Donna Sherman.

We would also like to give an extra thank you to the FFA Alumni and Donna Sherman for their donations and funds for our trip and other events throughout the year.