(Whitewater Breakfast Kiwanis press release) Lorrie Koppein, Chairperson of the Whitewater Kiwanis Club Drive-Up Pancake Breakfast, and Jean Bromley, Club President, would like to thank all the volunteers who helped to make the first drive-by Whitewater Kiwanis Pancake Breakfast on May 8 a wonderful success. The event was held at the Downtown Armory, with vehicles entering through Ketterhagen Ford's north display lot. Huge thanks go out to all the patrons and donors for their contributions. Over 500 breakfasts were distributed and revenues in excess of $4400 were received.  Every dollar after expenses will be returned to the community as needed and identified by the Club.
Thanks go, also, to all of the volunteers who helped set up, prepare, pack and clean up on pancake day, including the Kiwanians, University of Wisconsin-Whitewater Circle K, Whitewater High School Key Club, Whitewater Middle School Builder's Club, Ferradermis and Youth Soccer Club members. This kind of effort takes a village, and we are so grateful to ours!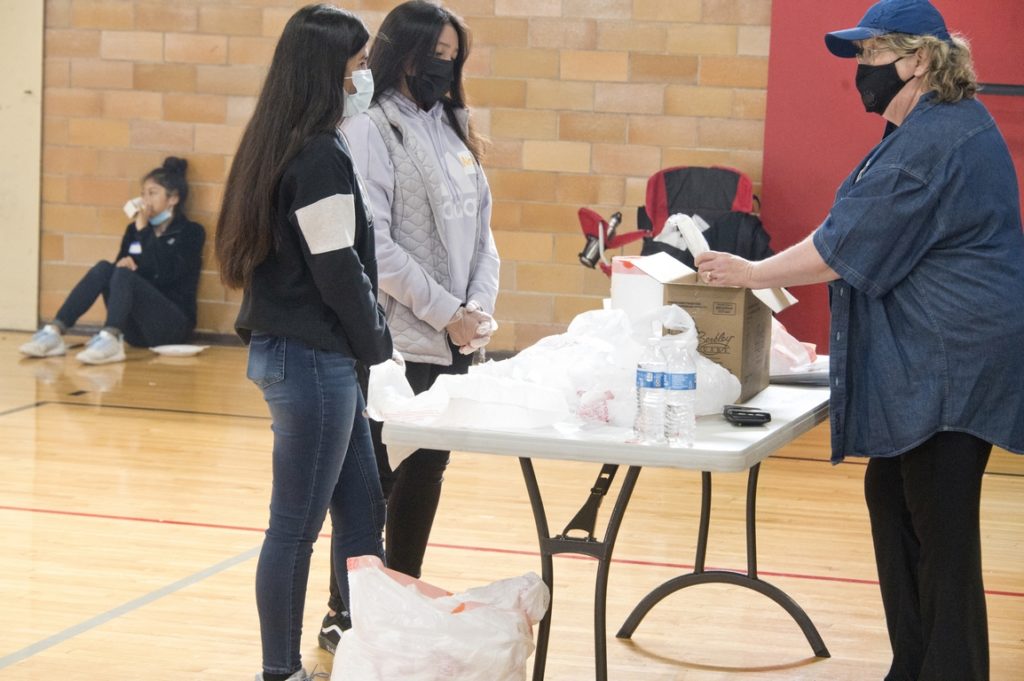 Each year, the Whitewater Kiwanis Breakfast Club distributes approximately $20,000, with over half going to the Whitewater Unified School District, including scholarships. Kiwanis helped to build and maintain the Flowing Well Shelter, the shelter and accessible playground at Starin Park and Treyton's Field of Dreams, the WHS football field lights and press box, as well as adopting a highway to clean up. In addition, the group donates to the Whitewater Youth Soccer Club, the Friends of the Whitewater Aquatic and Fitness Center Family Partnership Fund, the Whitewater Food Pantry, Bethel House, Ferradermis, and more.