(WHITEWATER – July 6 – Whitewater Arts Alliance Press Release) – The Whitewater Arts Alliance is planning to hold three Savory Sounds Concerts at the Cultural Arts Center this summer. All Concerts will be outside at Whitewater Arts Alliance's Cultural Center, 402 West Main Street, 11:30 a.m.-12:45 p.m. In case of rain, concerts will be live-streamed.
July 16 – A Rose Among Thorns
(July 16 – Las Chicas, 1170 W. Main Street, will provide lunches with pre-orders. Please call 262-458-2303 to pre-order lunches for pick up prior to the concert.)
July 23 – Lauren Hayes, Harpist
(July 23 – La Piazza Pizzeria, 162 West Main Street, will provide lunches with pre-orders. Please call 262-458-2727 to pre-order lunches for pick up prior to the concert.)
Aug. 20 – Ken Lonnquist and Friends Family Concert – School Kick-Off Concert
(August 20—The SweetSpot will be available to order lunches in advance to pick up and bring to the family concert – the menu will be available a week before the concert. In honor of the event, there will be special "kids packs" to order for children. Please call 262-473-5080 x1 to order or go online at sweetspotwhitewater.com – pick ups will be at the SweetSpot Cafe on 226 W. Whitewater Street)
July 16, 11:30 a.m. – 12:45 p.m. A Rose Among Thorns
Called A Rose Among Thorns, this quartet of local musicians offers pleasing melodies, tight musicianship, and stirring renditions of songs from folk, pop, blues, country, and Celtic traditions. The foursome includes Jeff Mason on acoustic guitar, bass, and vocals; Perry Baird on vocals and acoustic guitar; Tom Cook on bass, mandolin, banjo, and a host of other stringed instruments; and Angela Martin Licari on violin and vocals. Fort Atkinson natives Jeff and Perry played as solo acts and as a duo in the mid-1980s, renewing their musical partnership about five years ago. Tom, retired band teacher at Fort High School, came on board in 2015, and a violin was added in 2016, with Angela capably taking over that duty last year. All are familiar to local audiences as members of other musical ensembles, some of which include Jeff with the Merry Horde, Expanded Waist Band, and Blue Stew; Perry with The Buzzards; Tom with Madison Brass and Guitarcheology; and Angela with Madpolecats. The Rose Among Thorns collaboration gives each a chance to contribute favorite—often eclectic—songs for interpretation by the group. Songs featuring moving stories and themes, energetic instrumentals, soothing vocals, and singable choruses are all part of typical Rose Among Thorns musical sets.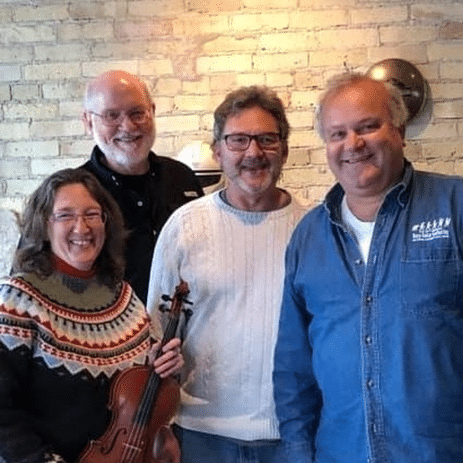 July 23, 11:30 am. – 12:45 p.m. Lauren Hayes, Harpist
Lauren Hayes, a Whitewater native, will be presenting a program of light classics and popular music. Chicago-based harpist Lauren Hayes is an avid orchestral, chamber, and solo musician, frequently performing with the Lyric Opera of Chicago, the Chicago Composers Orchestra, and as an Associate in the Civic Orchestra of Chicago. In addition to performing, she maintains a large private teaching studio and volunteers with the non-profit Sharing Notes. Hayes holds a PD in Orchestral Studies from Roosevelt University (2019), a MA in Harp with Distinction from the London Royal Academy of Music (2016), and a BM in Harp Performance from the University of Arizona (2014). Lauren Hayes was born and raised in Whitewater.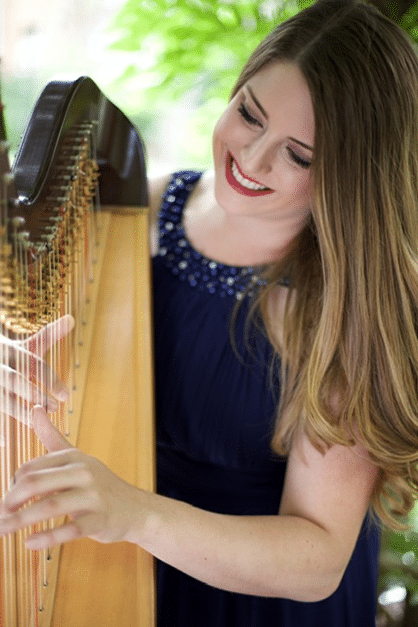 August 20, 11:30 a.m. – 12:45 p.m. Ken Lonnquist and Friends Children's/Family Concert
A funny, enjoyable songwriter from Wisconsin, Ken's performed professionally since his college days.​ In 1982 he won a national audition to become Minstrel for the Environment, writing and performing about nature, environmental and related issues in schools and colleges. On the college circuit he honed ​his skills at improvisation and topical humor (as heard on NPR, Air America, the CBC, Pacifica Radio). A series of recordings for adults and children followed, with recognition from Audubon, Parents Choice, American Library Association, Booklist, Childrens Music Web, Parents Guide To Childrens Media and others solidifying his reputation as a children's entertainer. Ken's love for musical theater found an outlet as composer for Children's Theater of Madison, where 15 productions of his full-scale musicals were presented. He travels with smaller shows with his musical troupe, and his charm and energy as a live performer remain the heart of his work.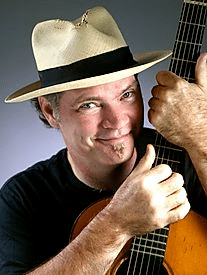 Big thanks to our sponsor!
The mission of the Whitewater Arts Alliance is to promote the visual and performing arts through an alliance of artists, individuals, educational resources, and organizations to promote creativity and diversity that will serve to educate and enrich the lives of the residents of the Whitewater community and surrounding areas.