In the 19th running of the Dirk Seibold Alumni Cross Country Meet, the WHS CC team won both the boys' and girls' events with solid efforts on a very steamy Saturday morning at Whitewater High School. The effort put on by every person that competed today was nothing short of pure grit as the conditions were hot, with full sun, and little wind to speak of.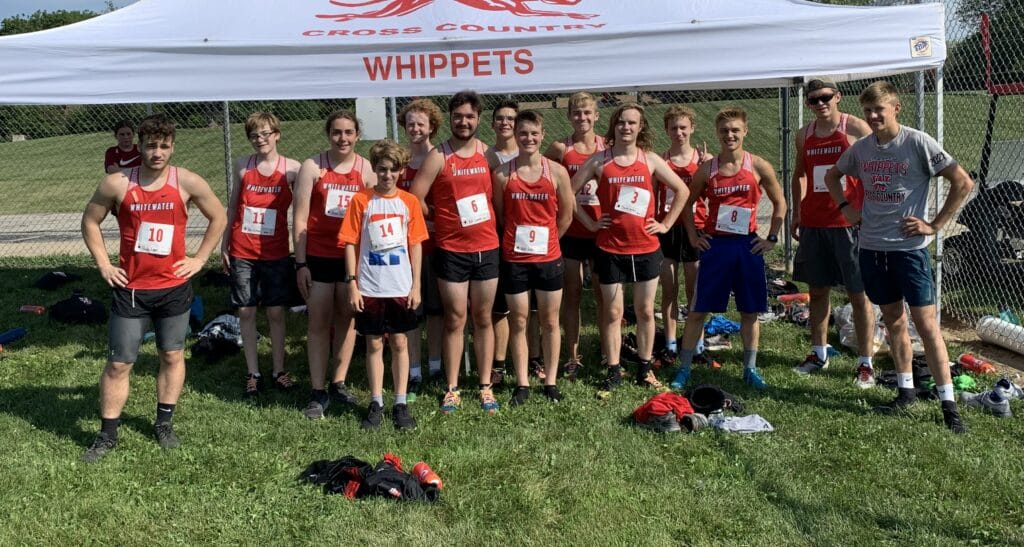 The WHS boys finished in the top three spots. The trio was led by freshman Jack Hefty in 20:08, sophomore Nate Holden in 20:35, and senior Cooper Hammond in 20:49. Junior CJ Tomomitsu was the team's 4th runner placing 5th with a time of 22:05, and freshman Miles Nickelsburg rounded out the top scorers by placing 13th in 25:49. The Alumni Men were led by Aidan Coburn and Nathan Barrett finishing in 4th and 7th place overall. The WHS team beat the Alumni and WUSD Staff by a score of 23-34.
The WHS girls were led by senior Sophie Walton in 27:37, good enough for 3rd. Senior Gwen Truesdale was 4th in 28:29, junior Caelyn Caputo was 5th in 28:41, junior Emma Weigel was 6th in 31:34 and freshman Isabella Aranda rounded out the top five scoring runners to place 7th in a time of 31:35. The Alumni Women were led by Allison Barrett who finished in 2nd overall, just 0.1 seconds behind WHS Head Soccer Coach Maddy Blain, as they both ran side by side together for the duration of the race. The WHS girls were the only team with a complete score and finished with 15 points for the win.
Many alumni and even some head coaches of other WHS programs came to participate in the event. Although the boys' race was pretty hot, the girls' was even hotter even though their start time was only 35 minutes after the boys. The coaching staff would like to thank all those that came out to not only participate in the event but also be there to spectate, visit, or cheer on the runners. It was truly an awesome event!
This was the team's first meet and they will look to compete against other programs for the first time as they travel to West Allis on Friday, September 3rd, to compete in the Bulldog Invite. The first race starts at 4:10 at McCarty Park. Go Whippets!
Article Submitted by Chad Carstens
Whitewater High School Head Cross Country Coach
ccarstens@wwusd.org
Photo Courtesy of Tammy Tomomitsu