On Friday night, January 14, the Whippet Wrestling Team traveled to Edgerton to participate in the Rock Valley Conference Duals. This is the first year the conference has held this event on a Friday night, and although it was a late night with the five rounds of duals, it gave the teams an opportunity to have their Saturday off. This event has each of the teams competing against either four or five other teams in the conference depending on the random draw of scheduling in the Spring. For the first time since this event started taking place, Whitewater had the opportunity to have a bye as they only competed in four duals.
The night started off rough for the Whippets, dropping a dual meet to Evansville who is ranked third in the state for Division 2. The only ones to win matches in the dual for Whitewater were the DePorter brothers, Mason and Marcus. Dropping a heart breaker in this dual was Aaron Porras.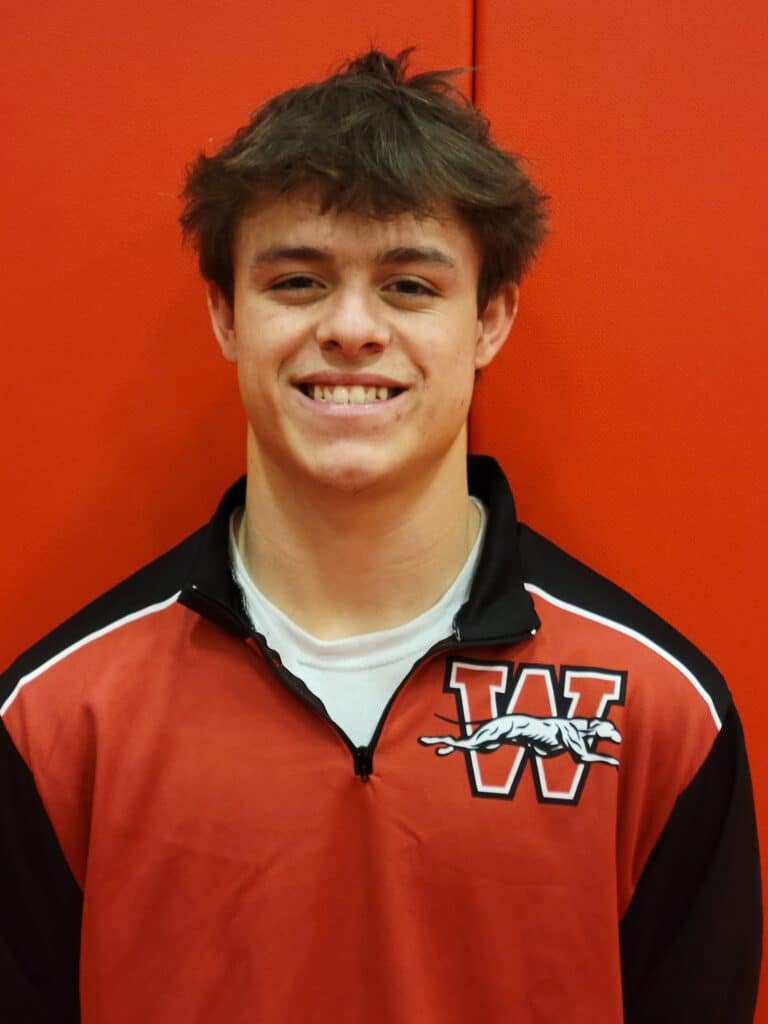 The team knew they had to regroup quickly if they wanted to close out the evening successfully. They wrestled very well against Brodhead, defeating them 46-24, with some very well wrestled matches by the team.
Next up for Whitewater was a dual we always look forward to, as over the last several years it has always been very close. This is what makes the duals in a gym with other duals disappointing, as Coach Holle of East Troy as well as Coach Schimming of Whitewater would much rather compete on a Thursday or Friday night in our gym for our fans. Once again, this year did not disappoint in excitement. Whitewater needed a pin in the last match in order to secure a tie in the dual, which Jarvis Porcaro did! The tiebreaker proved how close the dual meet was as it came down to the 7th tiebreaker, most first points scored, which Whitewater won 13-10 in the 12 matches contested. This gave Whitewater the 40-39 victory.
The night cap saw Whitewater defeat Big Foot 57-15 in a well wrestled contest. This was truly a nightcap, as the dual was the last one still going at 11:00 when it ended.
The coaching staff is happy with how the team performed after a pretty good beating to start the night, and they did not run with their tails between their legs. As a team, the Whippets stand at 6-1 in the Rock Valley Conference.
On the night, Mason and Marcus DePorter were 4-0, while Jarvis Porcaro, Aaron Porras, and Carter Friend finished the evening 3-1.
The Whippets are next in action on Saturday, when the Varsity travels to the Monroe Invitational. The JV has six students traveling to Wausau to participate in the WWCA JV Challenge Series finals. These are Traysen Thomason, Ashly Xochipa, Sebastian Cuellar, Yovanni Rojas-Reyes, Hector Arnodo, and Armando Villarreal. 
Article and Photos Submitted by John Schimming
Whitewater High School Head Wrestling Coach
jschimming@wwusd.org