The Whippets fell 37-40 in a close game by a last second shot to the Jefferson Eagles in a girls' basketball conference match up at home Thursday night, February 2.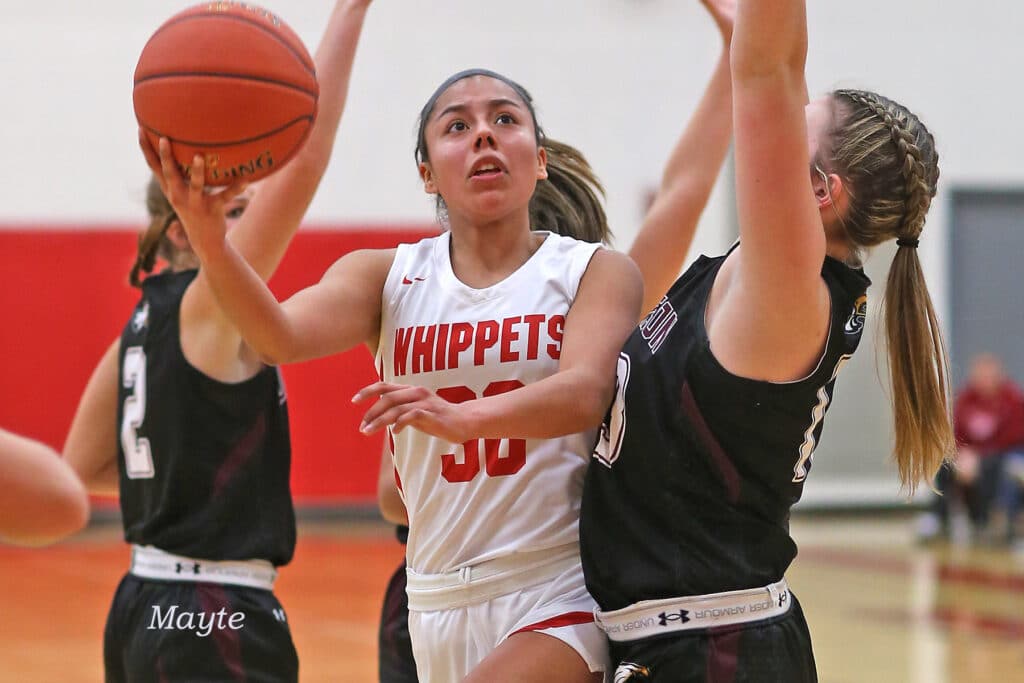 Working a good inside out game offensively and communicating on defense were key going into this game. We got into foul trouble early in the first half, but we continued to play aggressively on defense, making adjustments to protect the hoop. We started to connect on our outside shots and hit key free throws to give us the edge going into the second half up 18-15.
To start the second half we struggled offensively, stuck at 18 as Jefferson went on an 8-point scoring run. Working our inside out game, hitting our free throws, and putting on our press helped us chip away and tie up the game 27-27 with 5 minutes left in the game. The rest of the game was back and forth right up to the end. Danielle DePorter fought for an offensive rebound, got fouled, and hit both free throws to tie it up 37-37 with seconds left in the game.
Jefferson's Lenz connected on a last second shot scoring 3 of her 4 points to win the game.
Mayte Navejas led the Whippets with 12 points and 3 steals. Danielle DePorter followed with 7 points and 3 rebounds. Cali Kopecky added 5 points and 8 rebounds. Kindyl Kilar also scored 5 points.
Article Submitted by Kristen Lippens
Whitewater High School Head Girls' Basketball Coach
klippens@wwusd.org
Photo Courtesy of Peter and Bob Mischka