The Whitewater Gymnasts competed in Sectionals at Elkhorn High School on Friday, February 28th. The Sectional competition consisted of nine teams which included Whitefish Bay, Elkhorn, West Bend East, Jefferson, Valders/Roncalli, Waterford, Port Washington, and Shorewood.
Whitewater placed 8th scoring a 113.125 which was their highest team score of the season. The gymnasts had a very successful meet achieving many personal bests.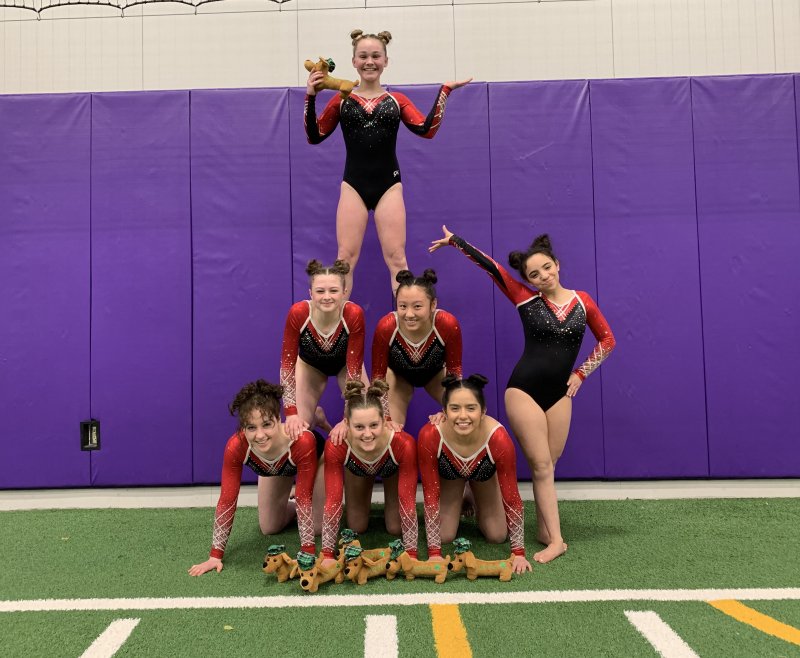 Halee Peters placed 15th on Beam scoring an 8.075, 18th on Vault scoring an 8.25, a 7.85 on Floor, 7.05 on Bars, and scored a personal best in the All-Around score with a 31.225.
Jenna Caldwell competed Bars placing her 23rd with a score of 7.2. Anna Ejnik placed 20th on Beam scoring a 7.875 and a 7.55 on Floor.
Caleigh Yang scored two personal bests, scoring a 26.05 in the All-Around and on the Balance Beam scoring a 7.4. Maddy Donnelly scored a 7.7 on Vault, Brenda Aguilar scored a 7.3 on Vault, and Ashly Xochipa scored a 5.6 on the Balance Beam.
The Whippets have completed their successful season, and the Wisconsin State Gymnastics meet will be held on March 6th and 7th at the Wisconsin Rapids.
Article and Photo Submitted by Coach Kelly O'Hara