Article Submitted by Mark Maas
Whitewater High School Head Track and Field Coach
mmaas@wwusd.org
Photos Courtesy of Bob Mischka
The Whippet Girls placed 3rd and Boys finished 7th at the Rock Valley Conference Championship Track and Field Meet on Wednesday, June 9, at Big Foot.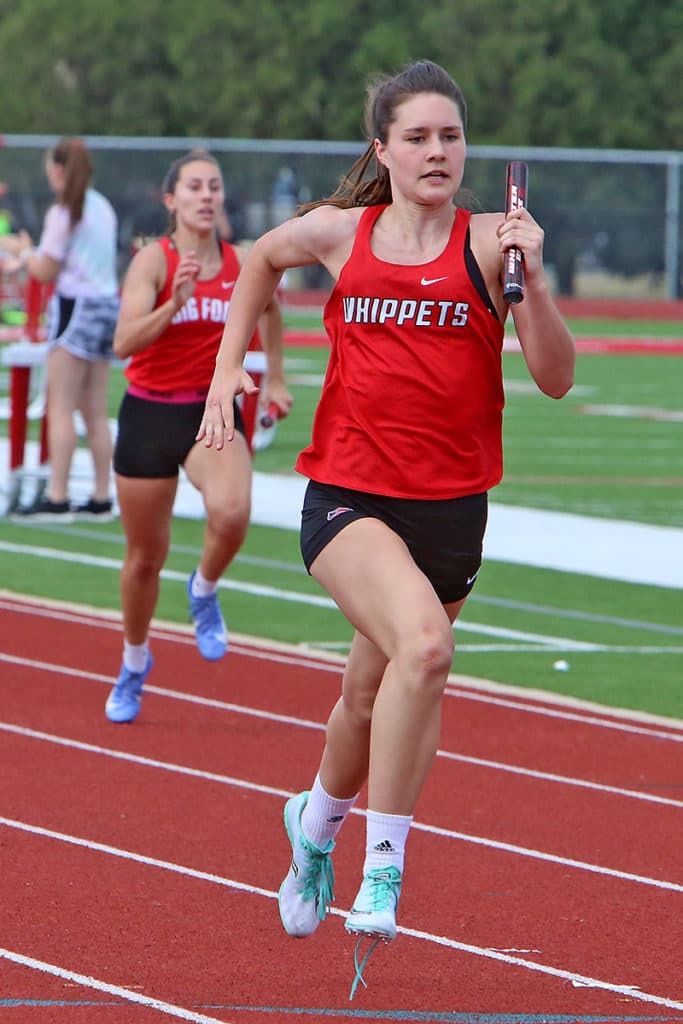 The girls were led by Kindyl Kilar, Kacie Carollo, and Crystal Chan, each competing in 4 events. Kilar, a sophomore, was 4th in the 100, sprinting a season best of 13.14, 3rd in the 200 with a season best 27.31, 5th in the high jump with a leap of 4′ 6″, and running the anchor of the 4X100 bringing home the baton in a first place time of 51.97. Rounding out the gold medal relay were Emma Weigel, Amanda Tovar, and Madelynn Buehler. Kacie Carollo had a busy day placing 6th in the 100, 5th in the 200, 4th in the long jump, and 3rd in the triple jump, with season best performances in each event. Crystal Chan was 2nd in the high hurdles, 2nd in the 300 hurdles, 4th in the high jump, and ran a leg on the 7th place 4X400 M Relay. The 4X200 M relay brought home gold running 1:53.04 with Amanda Tovar, Madelynn Buehler, Emma Weigel, and Izzy Dieter. Olive Coburn sprinted her way to a 6th place finish in the 400 with her best time of the season. The 4X800 made up of Danielle DePorter, Sophie Walton, Catherine Skindingsrude, and Gwen Truesdale placed 5th, and Jenna Caldwell and Amanda Tovar pole vaulted to a tie for 3rd with vaults of 8′ 6″. Sophie Walton's 7th place finish in the 3200 rounded out the Whippet scoring.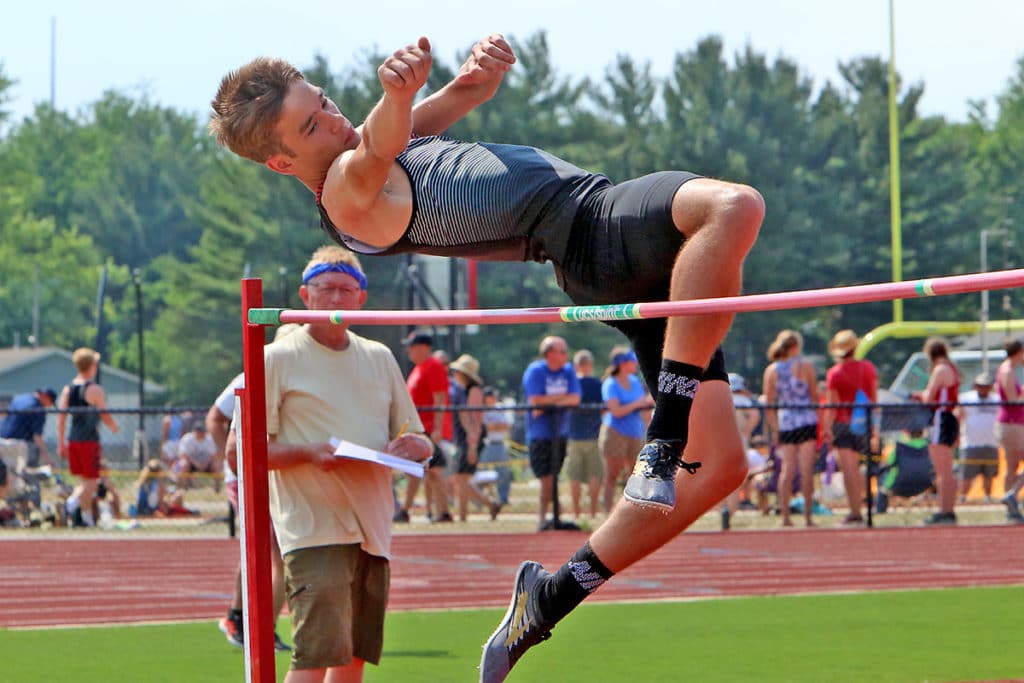 For the boys, Trenten Zahn led the way with a 2nd place finish in the 800 running 2:00.01 and a 3rd place in the 400 with an outstanding 51:48. Also scoring in the 400 for the Whippets was Ignacio Cuevas with a 6th place finish in 55.24. Cuevas was also part of the gold medal 4X800 M Relay along with Nate Holden, Cooper Hammond, and Ethan Dugan. Aaron Porras had a season best 11.7 in the 100 M placing 7th and helped the 4X200M Relay to a 4th place finish along with teammates Mason Nobs, Carter Friend, and Connor Sharlow. Jon Aron's leap of 5′ 8″ in the high jump earned him a 2nd place finish, Dylan DuClos was 3rd in the pole vault, and Connor Raupp rounded out the scoring with an 8th place finish in the shot put.
The Whippets will travel to Jefferson on Monday, June 14, for the WIAA Regional and then be back home on Thursday, June 17, hosting the WIAA Sectional.
Results: https://www.athletic.net/TrackAndField/meet/437818/results