Whitewater (2-1 conference, and 13-6 overall) battled an equally talented McFarland team and won the first set 25-23. The Whippets then lost the next three sets 15-25, 14-25, 22-25.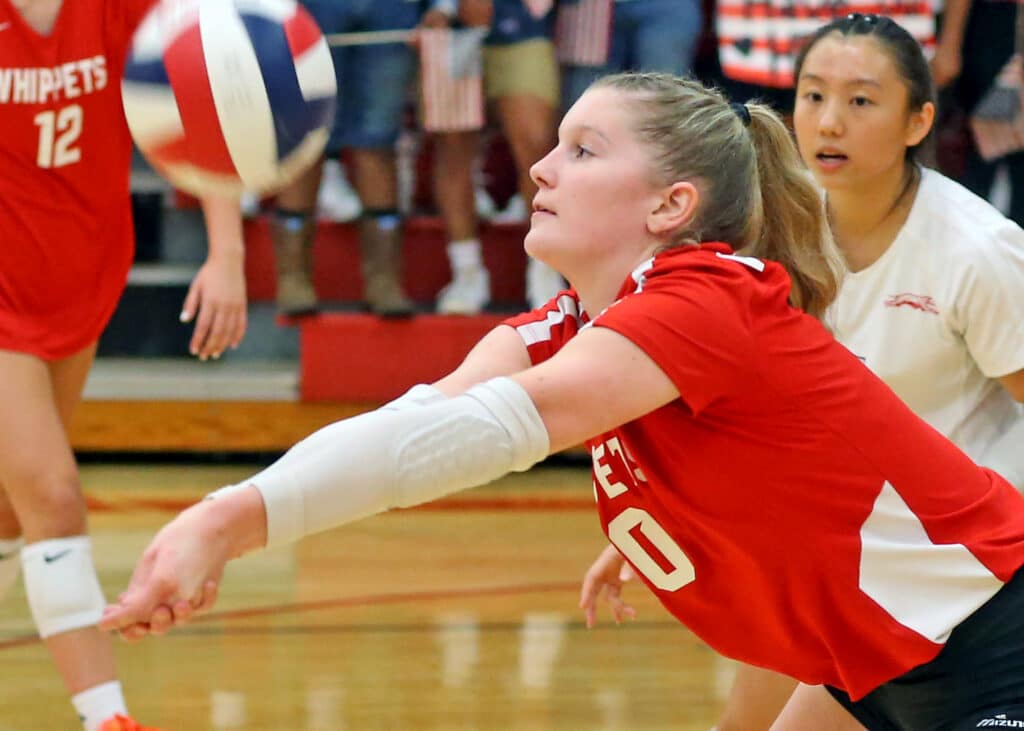 Head Coach Mary Kilar shared, "I think what tonight told us is we have what it takes to battle and beat good teams. We gave them too many points on mental mistakes of missed serves and miscommunication. We had 12 missed serves in the match. If we shore up those lapses in our mental game, the outcome may have been different."
Kilar continued, "This team continues to play tough. I am proud of their efforts and determination game in and game out. This past week was a tough competition week; having Brodhead away and McFarland at home all in the same week is a tough schedule. But, that's what makes good teams great. Next week we travel to Beloit Turner Tuesday and Edgerton on Thursday. Every match matters at this point in the season. We keep building and hope to peak at the right time."
Statistical leaders for Whitewater included Kindyl Kilar with a double-double 20 kills and 11 digs, Calli Grosinske with 23 assists, Cali Kopecky with 5 aces, Campbell Alexander, Jenna Pope, Aidyn Amundson, and Calli Grosinske with a block apiece, and Caleigh Yang with 14 digs. McFarland statistical leaders include Gwen Crull with 21 kills, Ava Dean with 36 assists, Maggie Paulias with 26 digs, and Ainsley Pennekamp with 7 aces.
We hope to regroup for a strong week next week!
Article Submitted by Mary Kilar
Whitewater High School Head Volleyball Coach
mkilar@wwusd.org
Photo courtesy of Bob Mischka