Over the last week, from January 10 through the 13th, the Whitewater Wrestling Team had the opportunity to continue to see success on the mat, going 3-0 in dual meets.
On Tuesday night, the Whippets hosted the Oregon Panthers. Whippet Alum Brian Hookstead brought his team to his old stomping grounds. Coach Hookstead has a very nice team this year with some hardnosed wrestlers. It was truly a night of wrestling as the youth club from Oregon also came down, setting up 18 matches showing their skills. Overall each team won about half their matches so it was a good experience for the 3rd – 7th grade students. The JV wrestled very well, winning 48-30 in their contested matches with Oregon.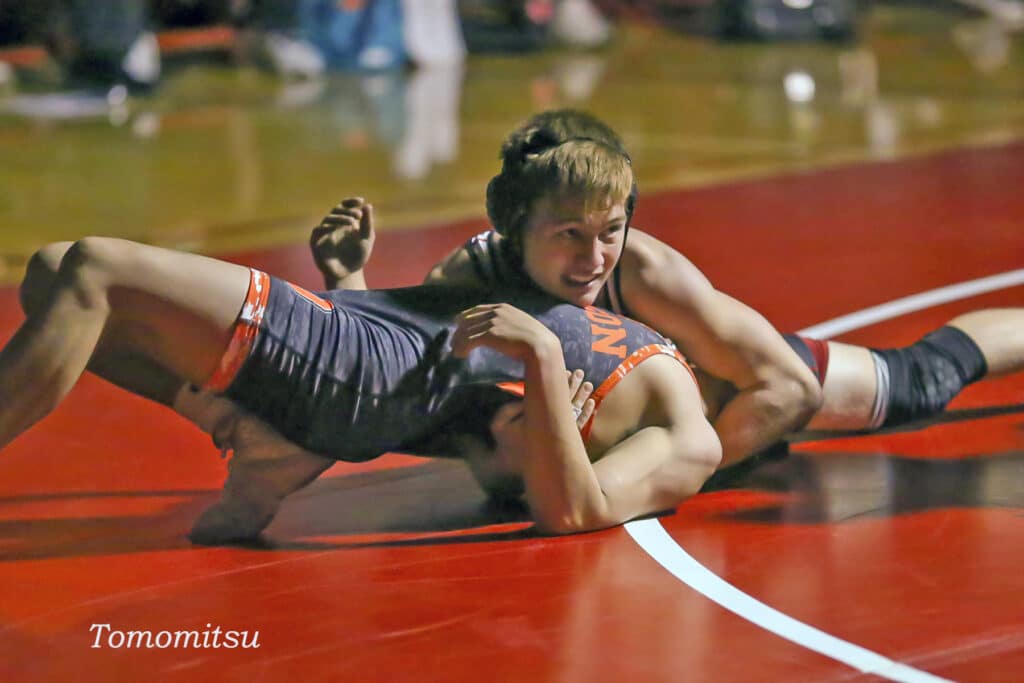 Coming up with nice wins for the Whippets on Varsity included Jasen Porras (Decision), CJ Tomomitsu (pin), Traysen Thomason (pin), Sebastian Cuellar (pin), Hector Arnodo (pin), and Richard Franco (decision). Also winning by forfeits included Connor Friend, Aaron Porras, and Jesus Barajas to help the Whippets win the dual 48-30.
On Friday night, the team traveled to Evansville to participate in the Rock Valley Conference Duals. This included three rounds of wrestling with Whitewater competing in two of those rounds. In their first dual the Whippets had Brodhead/Juda. Although Brodhead does not field a full team, their students are very tough. Whitewater did very well, including those matches that were not in our favor. Whitewater won this dual 54-30.
In round 3 of the RVC Duals, Whitewater defeated Big Foot 63-16. Going 2-0 on the night were Jasen Porras, Jason Villegas, CJ Tomomitsu, Connor Friend, Sebastian Cuellar, Aaron Porras, and Payton Lyon. Going 1-1 included Jarvis Porcaro, Traysen Thomason, Odair Porras, Avi Kalra, Hector Arnodo, and Deavion Olson.
Sprinkled in throughout the night the JV team also had the opportunity to compete. They did extremely well as it is proof that if you do the basics really well you will see success.
The varsity wrestling team is now 8-0 overall, 7-0 in the RVC. The team is next in action when they travel to the highly competitive Monroe Invitational on Saturday, January 21. On Tuesday, January 24, they host Evansville with each team being 7-0 in the conference.
Article Submitted by John Schimming
Whitewater High School Head Wrestling Coach
jschimming@wwusd.org
Photo Courtesy of Bob Mischka