Article Submitted by Laura Masbruch, Banner Volunteer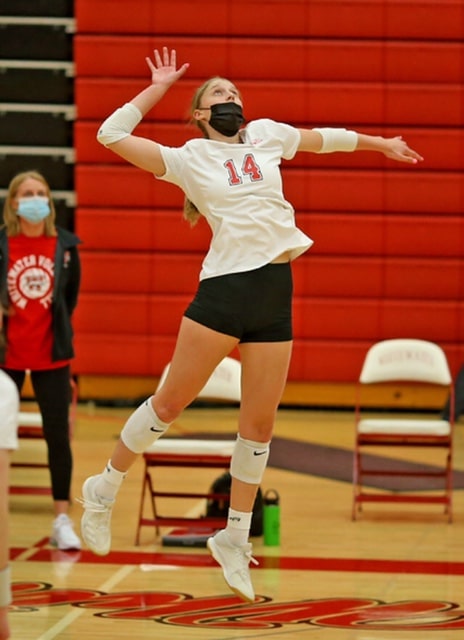 Congratulations to members of the Whippet Volleyball Team for their recent RVC Honors and All-State Honors!
Senior Emme Bullis was named Rock Valley Conference Player of the Year, and Coach Kathy Bullis was named Rock Valley Conference Coach of the Year.
Earning First Team All-Conference Honors were Bullis, Kindyl Kilar, and Cora Linos. Cali Kopecky earned Second Team All-Conference Honors, and Kiyla Kopecky and Caleigh Yang earned RVC Honorable Mention.
Emme Bullis also earned First Team Wisconsin All-State. Kindyl Kilar was named Second Team All-State, and Cora Linos received an All-State Honorable Mention.