Article Submitted by Mark Maas
Whitewater High School Head Track Coach
mmaas@wwusd.org
Photos Courtesy of Bob Mischka
The Whippet Track and Field Team travelled to Edgerton for the Tider Invitational on Friday night, May 28. The kids performed well despite the cool weather.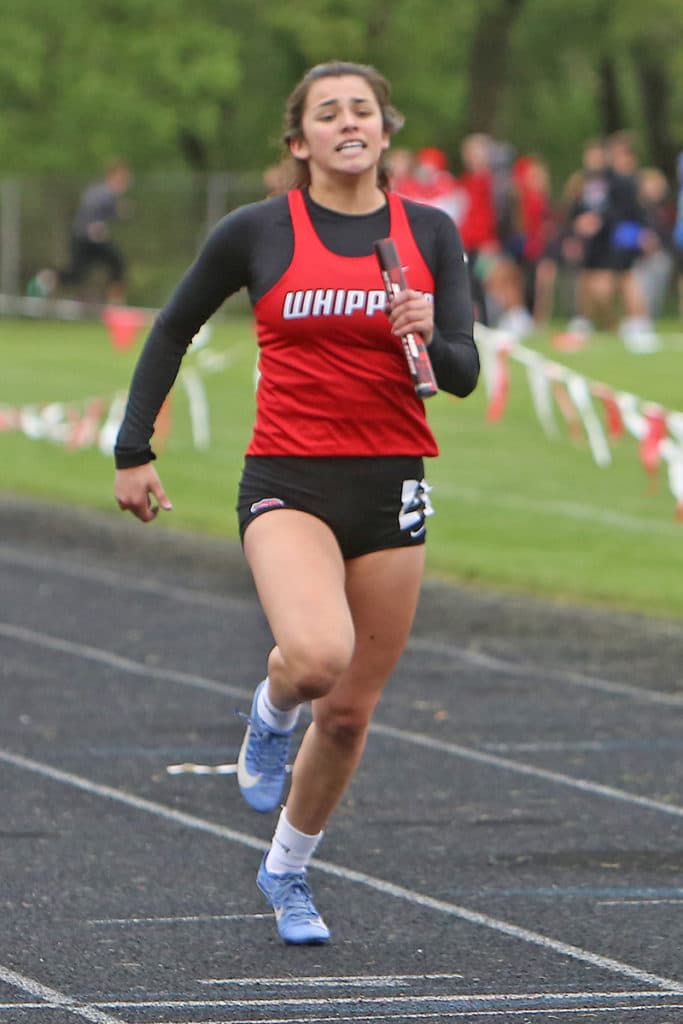 The girls' 4X200 had a season best of 1:50.4, winning the event. They came back to take the 4X100 as well. Those two teams included Kindyl Kilar, Kacie Carollo, Madelynn Buehler, and Amanda Tovar.
All of our throwers, Connor Raupp, Grace Foucault, Scottie Krebs, and Skylar Staebler, had personal bests as well, and it was nice to be able to see Dylan Duclos back in the pole vault for the first time this year after battling back from an injury.
Trenten Zahn ran an outstanding race in the 800, finishing second, and Cooper Hammond ran his first ever 3200 and did a great job.
Our sprinters continue to get faster and faster as we head toward the championship portion of the season.
Tuesday night we travel to Elkhorn for a meet with Lake Geneva, Delavan, Big Foot, Mukwonago, and Elkhorn.