Article by Ron Sdano
Whitewater High School Head Softball Coach
rsdano@wwusd.org
Photo Courtesy of Bob Mischka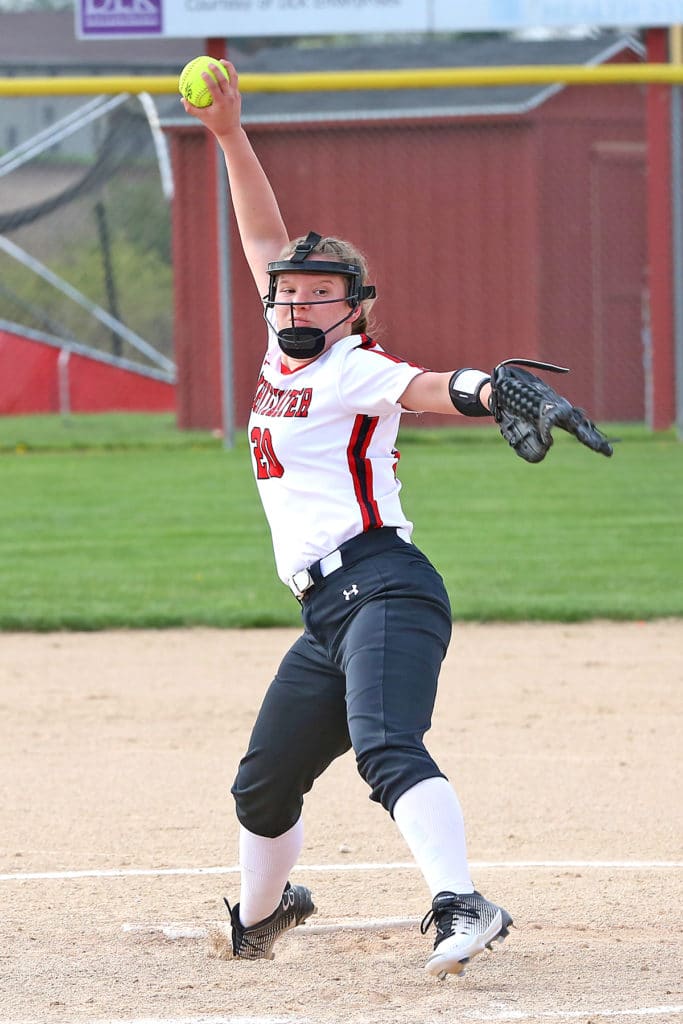 The Whippet Softball Team opened their season with a loss to Clinton 11-5 on Tuesday, April 27. The Lady Whippets fought hard, but came up just short, as Clinton built an early lead and Whitewater couldn't catch up.
The Whippets were led in hitting as Shyan Lesperance (freshman), Cheyenne Bohmann (freshman) and Kiyla Kopecky (senior) each contributed 2 hits.
Cheyenne Bohmann pitched the first 5 innings, and Ashlynne Bohnann pitched the last 2 innings for Whitewater. The girls did a good job of throwing strikes and making Clinton put the ball in play.
The Whippets did some very nice things as they had good base running from Alayna Alvarado, Kiyla Kopecky, and Shyan Lesperance.
The Whippets also had a good hitting day as they had 10 hits as a team.
The Lady Whippets next travel to East Troy for a game against the Trojans.