The Lady Whippets opened up their softball season with a tough 13-16 loss to Edgerton on Thursday, March 23.
The Whippets came out strong, scoring 10 runs in the first two innings. Whitewater could only plate 3 runs the rest of the way, while Edgerton was able to chip away at the lead. Edgerton capitalized on a few walks and defensive miscues late in the game to pull out the win.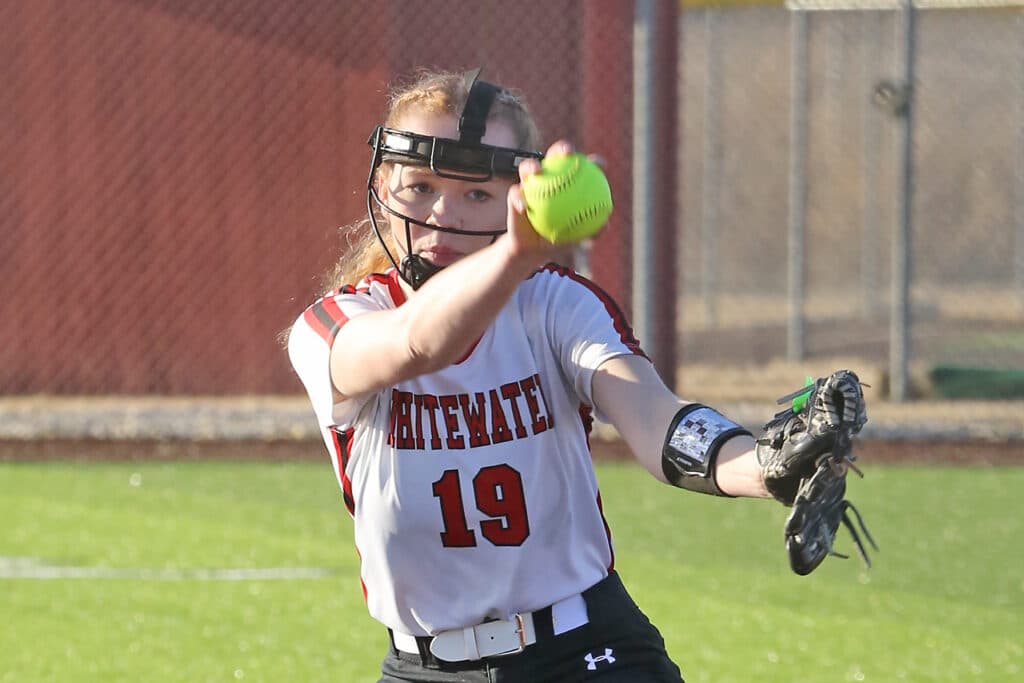 Whitewater outhit Edgerton 14-10 with Sydney Schilt going 3×4, Falyn Krahn 2X4, Shyan Lesperance 2×5, Gaby Kubicz 2×4, and Nataly Benes 2×4.
The Whippets were home again on Friday, March 24th as they played host to Evansville.
Article Submitted by Ron Sdano
Whitewater High School Head Softball Coach
rsdano@wwusd.org
Photo Courtesy of Bob and Peter Mischka