Article by Chad Carstens
Whitewater High School Head Cross Country Coach
ccarstens@wwusd.org
Whippet CC runners had a great day racing on the new CC course created on the golf course formerly known as Decatur Golf Course in Brodhead. This meet featured four teams: Belleville, Brodhead-Juda, Turner, and Whitewater. Coupled with a great course layout, ideal weather conditions, and stronger fitness, all athletes smashed their personal bests for the spring CC season.
The girls went first and executed perfectly. Sophie Walton placed 8th with a new best time of 23:38. Following close behind were the 2nd through 5 runners of Gwen Truesdale, Trinity Nickels, Olive Coburn, and Lauren Beuhler. There was less than a minute spread between this group, and it was thrilling to see those four Whippet uniforms power their way around the course. The next pack of Whippets to come through were Danielle DePorter, Caelyn Caputo, and Emma Weigel. Their spread of 19 seconds is getting about as close-knit as you can be over 5000 meters. Jenny Villarreal and Evie Troxel closed out the finishers for the Whippets with finishing places of 32nd and 36th overall. The girls' team placed 3rd with 54 points.
The boys raced next, with Trenten Zahn again leading the Whippets as he crossed the finish line in second with a time of 16:59. CJ Tomomitsu and Cooper Hammond ran tight together and placed 6th and 7th. Will Hofmann threw down the hammer late in the race despite battling some lower leg injuries and pulled up within 15 seconds of Cooper. Nate Holden is learning quickly and rounds out the top five scorers with his 26th place finish. Ben McCulloch was coming up on Nate as he was just 20 seconds behind in 29th. Andrew Rollette dropped significant time to stop the clock at 25:02. Keith Cameron finished in 28:40, and Sterling Truesdale crushed his race in 28:40. The boys' team was edged out by Turner for the win by just two points. WW finished with 49 points.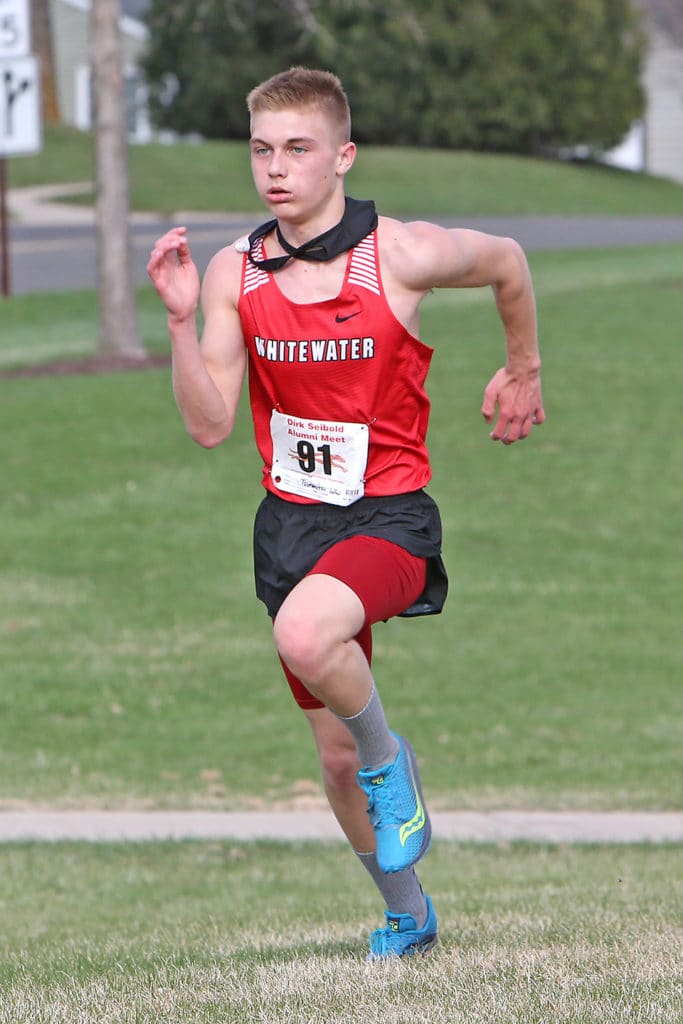 Next up will be the RVC meet hosted by Whitewater High School at Whitewater High School on Thursday, April 22nd. Come on out and cheer for the Whippets as they enter the Championship portion of their season. Girls JV will race at 4:00, followed by Girls Varsity 4:45, Boys Varsity 5:30, and Boys JV at 6:15.
Results: https://www.whs.wwusd.org/sites/whs.wwusd.org/files/files/Private_User/ccarstens/xc_brodhead_april_13.pdf