The Whitewater Boys' Basketball Team defeated Jefferson on Tuesday, February 16, in the first round of the WIAA Division 2 Basketball Tournament by a score of 58-51.
Next up for the Whippets is a game at #1 Lake Mills on Friday, February 19.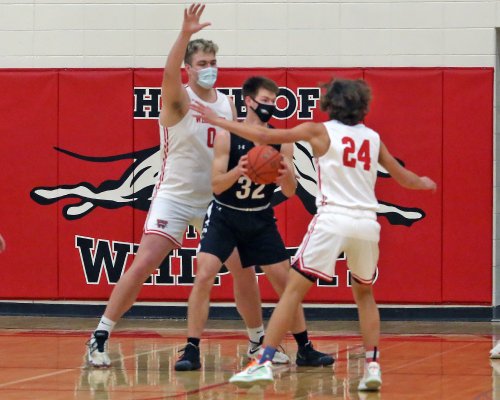 Pictured is Jake Martin guarding Jefferson's Aiden Devine early in the game. Photo courtesy of Bob Mischka.