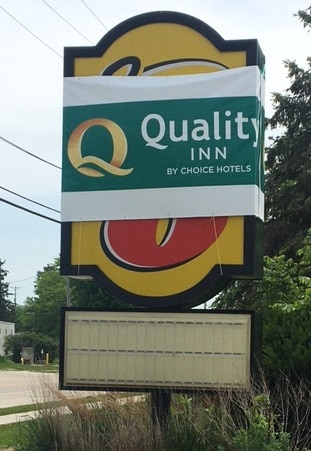 By Lynn Binnie
Whitewater Banner volunteer staff
whitewaterbanner@gmail.com
For at least a number of days recently, as shown above, a Quality Inn banner covered the Super 8 sign at 917 E. Milwaukee Street. By June 18, however, the banner had disappeared and the hotel was back to advertising itself as a Super 8.
An employee at Super 8 told the Banner that the hotel, which previously was owned by the same party that owns the Baymont Inn and Suites at 1355 W. Main Street, was recently sold to a party that already operates some Quality Inns. It was their intention to change the hotel to a Quality Inn; however, it was discovered that due to an existing contract with Super 8 this change was not deemed to be financially feasible.