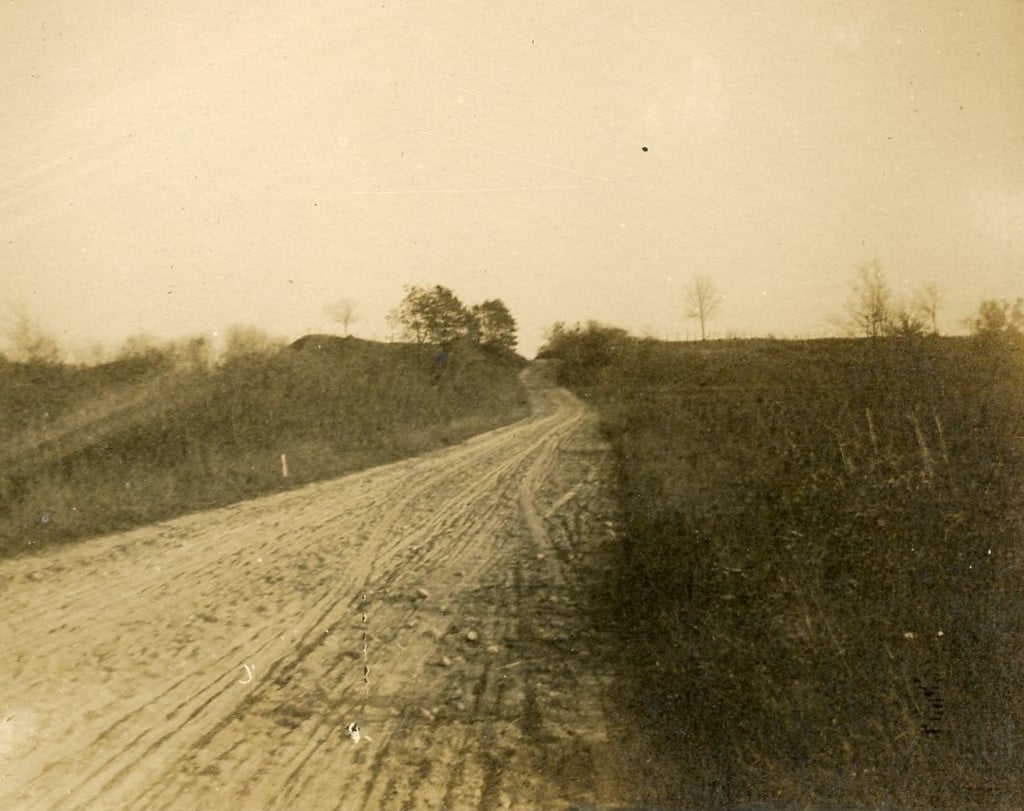 This week's image features an unidentified dirt road near Whitewater. Before roads were paved, especially in rural areas, late winter and early spring often brought muddy and rutted roads. Sometimes, farmers that still had horse teams were called to pull cars out of ditches and some roads became pretty much completely impassable for days. The Good Roads Movement in Wisconsin in the 1920s brought pavement to many state and national highways, but it took until after WWII for many local roads to be paved.

Join us next week for more from the Whitewater Historical Society collections!

(0389P edited, Whitewater Historical Society)

The Whitewater Historical Society collects, preserves, and interprets the history of Whitewater and the surrounding area. Be sure to join us next week for more from the Society's collections. Please "like" us on Facebook, and check out our website at whitewaterhistoricalsociety.org!​