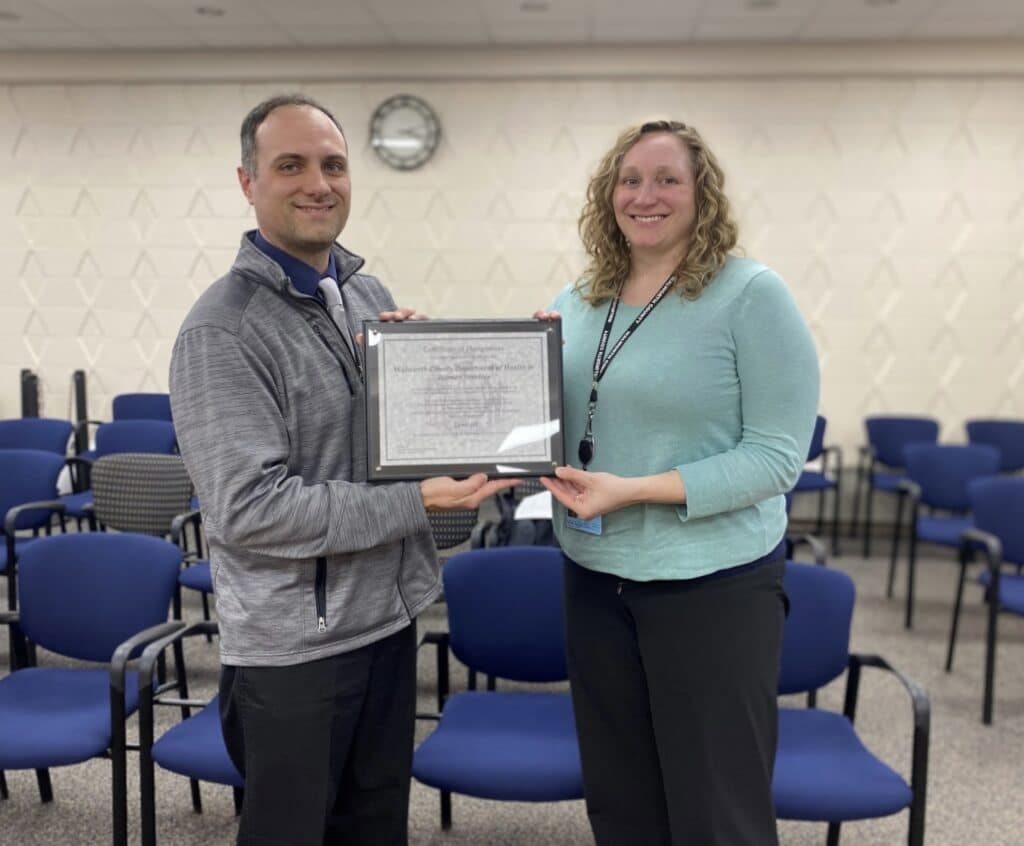 Editor's note: The following press release was received from the Walworth County Department of Health & Human Services.
Earns Wisconsin's Most Advanced Level of Health-Department Certification
The Walworth County Department of Health and Human Services (WCDHHS) has been certified as a Level III Health Department by the Wisconsin Department of Health Services (DHS). The DHS 140 Certificate of Designation was formally presented by DHS staff at the January 18, 2023, Walworth County Health and Human Services Board meeting.
"This designation recognizes the progress and achievement our health department has made in the last five years," says Public Health Officer Erica Bergstrom. "The designation, and state report, also clearly recognize the systematic effectiveness that Walworth County employs by being a successful and strong combined health and human services department."
In Wisconsin, there are three levels of health department certification: Level I is the most basic; Level III is the most advanced. Historically, Walworth County has been a Level II Health Department. The County became eligible for consideration as a Level III Health Department in 2019 following revisions to the DHS Administrative Rule. To receive the designation, Walworth County Public Health underwent a state audit process called a 140-Review in August 2022. This process reviews the services of a local health department and provides the department with the opportunity to change its health department designation level. The change in level will not impact existing services.
The audit was conducted by the Wisconsin DHS Division of Public Health staff. In its report, DHS lauded WCDHHS' improved community health planning process, its ability to assist a broad range of Walworth County residents through coordinated services, its success in improving public health services through a transition to a Public Health 3.0 model, and its strong relationships with community partners.
In her letter to Health and Human Services Board Chair Ken Monroe, State Health Officer and Administrator Paula Tran stated, "The Department of Health Services congratulates the Walworth County Department of Health and Human Services for demonstrating the infrastructure and program capacity to be certified as a Level III Health Department."
"Our Public Health Officer Erica Bergstrom has worked a long time to have the Walworth County Department of Health and Human Services certified as a Level III Health Department," says County Board Supervisor Ken Monroe. "As Chairperson of the Health and Human Services Board, I would like to congratulate Ms. Bergstrom and her staff."