The Whippet Volleyball Team continued their winning ways, sweeping Big Foot on Thursday, March 18, 25-22, 25-21, and 25-12.
Cora Linos had 6 aces, with 3 more added by Emme Bullis and 2 by Kindyl Kilar. Kilar and Bullis each added double-digit kills with 15 and 12 respectively. Linos totaled 29 assists in the victory.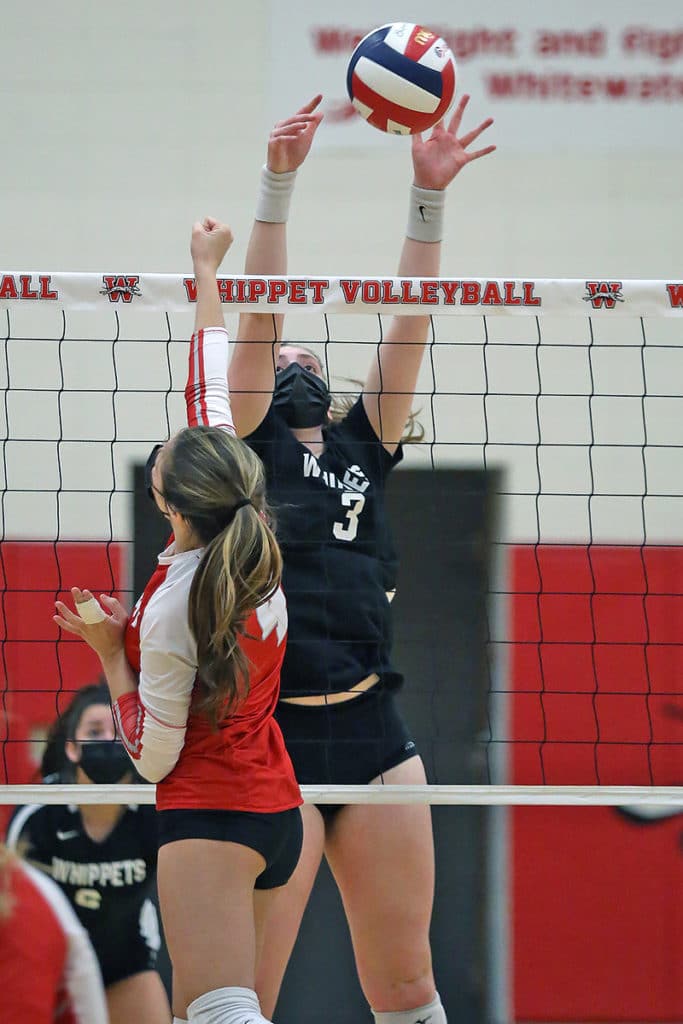 Photos Courtesy of Bob Mischka.