On Thursday night, September 9, the Whitewater Whippet Volleyball Program kicked off Rock Valley Conference play with an all level sweep over Jefferson. The JV2, JV, and Varsity teams all beat the Eagles, while recognizing and celebrating their support system at home, during Parents' Night. The auxiliary gym and main were full of cheering parents, grandparents, brothers, sisters, aunts, uncles, friends, and other Whippet student-athletes. It was so nice to see the bleachers full with spectators after having limited spectators last year.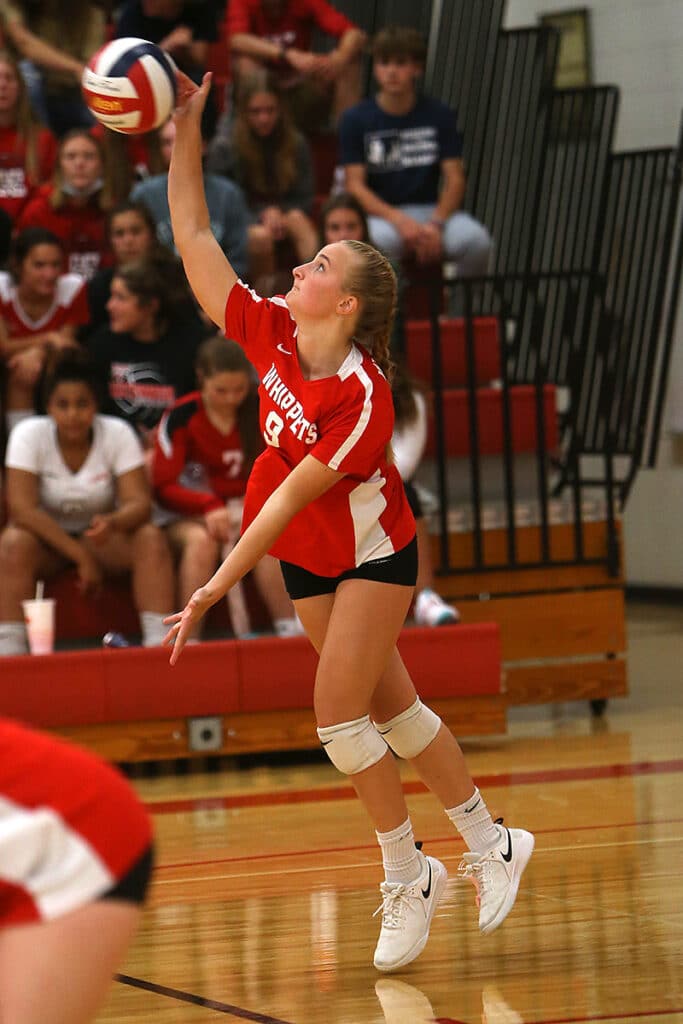 Whitewater won the first set 25-16 and came out strong in the second set, led by Avery Hintz. Behind Hintz's strong serving, the Whippets were able to go on a 6 point run and take the second set 25-11. In the third set, the Whippets once again were sparked by Avery's strong serve and the terminating ability of Kindyl Kilar. Behind the solid defensive play of Caleigh Yang, Avery Hintz, and Cali Kopecky, Whitewater worked to better the ball each play and take the third set 25-19.
The Whippets are on the road next week for two more conference matches against Turner and Clinton. After Friday night's practice, the Whippets are looking forward to heading to the Whippet Booster Cookout, then to the Whippet football game to cheer on the team as they will be playing on the new turf! Exciting times for Whippet athletics!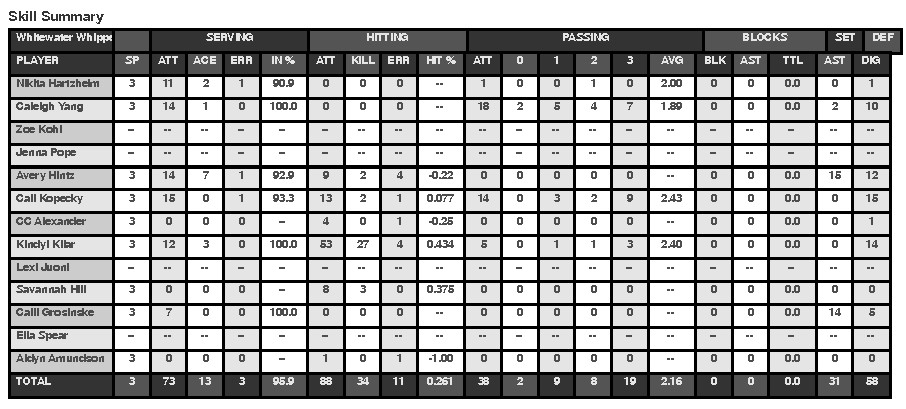 Article Submitted by Kathy Bullis
Whitewater High School Head Volleyball Coach
kbullis@wwusd.org
Photo Courtesy of Bob Mischka