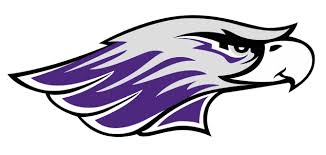 WHITEWATER, WI (01/24/2020)– The University of Wisconsin-Whitewater women's track and field team opens its 2020 season this Saturday by hosting the Karl Schlender Invitational at Kachel Fieldhouse.
The Warhawks finished seventh at the Wisconsin Intercollegiate Athletic Conference Indoor Championships last season, and had two individuals qualify for the NCAA Indoor Championships, both finishing among the top 12 in their respective events, and an All-American during the outdoor season.
Saturday's meet, which begins at 10 a.m., is one of three indoor events UW-Whitewater is set to host in 2020. The team hosts the annual Warhawk Classic on Feb. 1 and the Midwest Elite Invitational on Feb. 15.
The Warhawks will face WIAC opponents at UW-Stevens Point's Pointer Invitational on Feb. 8 before heading to Naperville, Ill. for North Central's Slick Invite on Feb. 21. The WIAC Indoor Championships will be hosted by UW-Oshkosh Feb. 28-29. The team also visits UW-Platteville on March 6 and UW-Stevens Point again on March 7 for last chance meets.
The NCAA Indoor Championships are set for March 13-14 at the JDL Fast Track in Greensboro, N.C.
The outdoor season begins April 3 as UW-Whitewater hosts the Rex Foster Twilight. UW-Whitewater visits UW-Platteville (April 11) and Augustana (April 17) before hosting the Drake Alternative Meet on April 25 at Rex Foster Track.
The WIAC Outdoor Championships will take place May 1-2 in La Crosse. The Warhawks will compete in last chance meets May 8 and May 15 before the NCAA Outdoor Championships, which are slated for May 21-23 in Rochester, N.Y.
Junior Shelby Nickels (Manitowoc, Wis./Lincoln) is a returning 2019 national qualifier. In the long jump, she finished in seventh at the WIAC Indoor Championships and fifth at the outdoor championships. Nickels placed 12th in the long jump in her NCAA Indoor Championships debut.
Senior Ashley Tijerina (West Chicago, Ill./West Chicago) was part of the 2018 national qualifying 4×400-meter relay, which earned All-America honors for an eighth place finish.
Other returning conference scorers include sophomores Kylie Jacobs (Watertown, Wis./Watertown), Abigail Missiaen (Muskego, Wis./Muskego) and Kailey Reynolds (Whitewater, Wis./Whitewater), juniors Jessie Braun (Wales, Wis./Kettle Moraine) and Sydney Davidson (Elburn, Ill./Kaneland) and seniors Alissa Korslin (Vesper, Wis./Pittsville) and Madi McDonald (Brookfield, Wis./East).
At the 2019 indoor championships, Korslin and Jacobs were part of the 4×400-meter relay, finishing in fifth. Reynolds placed seventh in the 60-meter dash. Wrapping up the group were McDonald and Davidson in the pole vault, where they finished sixth and eighth, respectively.
At the outdoor championships, two relays finished in fifth, including the 4×100 meter relay featuring Nickels and Reynolds and the 4×400 meter relay consisting of Jacobs and Tijerina.
McDonald placed fourth in the pole vault, while Missiaen finished fifth in the javelin throw and sixth in the heptathlon.
The following UW-Whitewater student-athletes from the Whitewater area are members of the 2020 Warhawk women's track and field team:
Miranda Reynolds of Whitewater (Whitewater High School), a freshman majoring in undeclared.
Kailey Reynolds of Whitewater (Whitewater High School), a sophomore majoring in physical education.
For more than 150 years, UW-Whitewater has provided students with the education and training to begin their careers with a solid foundation behind them. The UW-Whitewater is committed to the development of the individual, the growth of personal and professional integrity and respect for diversity and global perspectives. These are met by providing academic and co-curricular programs that emphasize the pursuit of knowledge and understanding and a commitment to service within a safe and secure environment.