Editor's note: The following announcements were received from the UW-W Department of Music.
The first solo guest artist performance of February, Joseph Murphy, saxophone, will be held on Tuesday, Feb. 7 at 7:30 p.m. Joseph Murphy, a professor from Mansfield University, will be performing an eclectic program of contemporary works. Adults $10, Age 65+ / Under 18 $8.

The second guest artist of this month will be the Biggs, Schmidt-Swarts Duo on Saturday, Feb. 11 at 7:30 p.m. The music of Ben Schmidt-Swartz, saxophone and accordion, and Christopher Biggs, electronics, is full of surprise and invention. Adults $10, Age 65+ / Under 18 $8.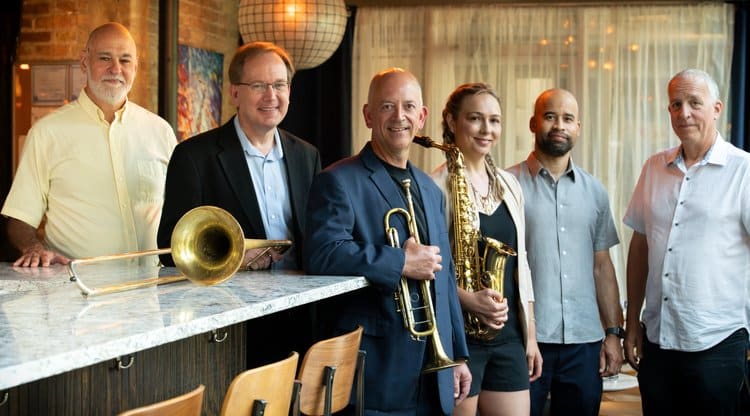 One of our own professors at UW-Whitewater, Michael Hackett, will be teaming up with Tim Coffman on Thursday, February 9 at 7:30 p.m. to present the Michael Hackett/ Tim Coffman sextet featuring Sharel Cassity. This group will be performing the music of their recently released recording "Western Skies." Adults $10, Age 65+ / Under 18 $8.
The chamber music repertoire for strings is full of so many grand masterpieces. On Sunday, February 12 at 7:30 p.m., it seems only appropriate to favor selections from the Romantic period for the Music Mosaics: Masterpieces of String Chamber Music concert. Join faculty performers Leanne Kelso, violin; Benjamin Whitcomb, cello; and Bradley Townsend, bass in celebration of their love for music. All proceeds from the Music Mosaics series go directly towards scholarships for Department of Music students.   Adults $14, Age 65+ $12, Under 18 $8
All music events are in the Light Recital Hall in the Greenhill Center of the Arts, located at 950 West Main Street, Whitewater, WI 53190, unless specified otherwise. Tickets are available in advance and can be purchased online at tickets.uww.edu or by calling (262) 472-2222. There is a $2.00 surcharge if purchased at the door at the time of the event.
Beyond the many ticketed events happening this month in the Department of Music, there are a multitude of free events including student recitals, ensembles, and studios. For a full lineup of events, please visit uww.edu/coac/events.