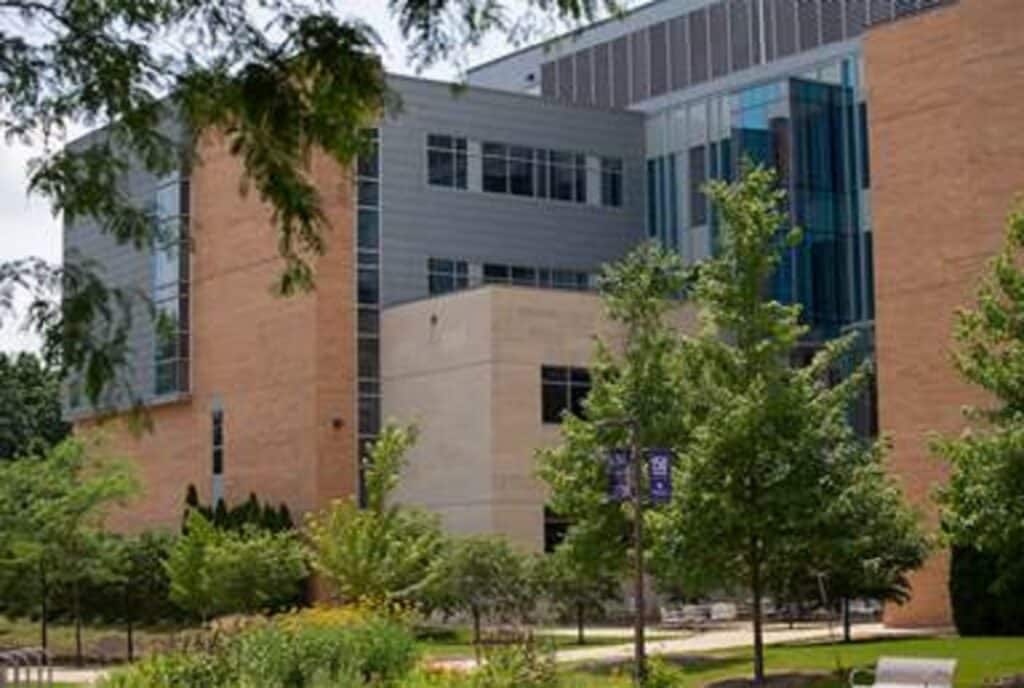 Editor's note: The following press release was received from the UW-Whitewater College of Business & Economics.
UW-Whitewater is the top-ranked, single school, online business program in Wisconsin according to U.S. News & World Report.
The College of Business and Economics is also nationally ranked in all five categories.
No. 18 Veterans- MBA Programs
No. 23 Veterans- Graduate Business
No. 24 Online Undergraduate Business
No. 27 Online MBA
No. 57 Online Graduate Business
These rankings are more impressive knowing that this year's edition of the U.S. News report evaluates more than 1,800 online bachelor's and master's degree programs.
U.S. News assessed schools based on a variety of objective factors, such as student engagement, faculty credentials, and services and technologies.
Dean of the College of Business and Economics, Dr. Paul Ambrose, commented, "this solid, cross-business school success is just one of the reasons why the University of Wisconsin-Whitewater is in the top 2% of the world's business schools and is Wisconsin's largest." Ambrose continued, "UW-Whitewater's online programs allow students to work, connect with their friends and families, and still fit their education into their busy lives. Our role is to ensure their success."
The Best Online Programs include rankings of bachelor's programs as well as the following master's-level disciplines: MBA, business (non-MBA), computer information technology (including computer science), criminal justice/criminology, education, engineering, and nursing. While the methodologies are different for each discipline, they all incorporate metrics specific to online learning. The rankings only include degree-granting programs that are offered primarily online by regionally accredited institutions.
"Most of the undergraduate programs in the Best Online Programs rankings are degree completion programs, meaning the vast majority of their students already have some college credit," said Liana Loewus, managing editor of Education at U.S. News. "The methodologies are developed with those students in mind, setting these rankings apart from those that are focused on recent high school graduates pursuing higher education for the first time."
Prospective students can see how UW-Whitewater compares to other institutes and how rankings are calculated on USNews.com
About UW-Whitewater College of Business and Economics
The University of Wisconsin-Whitewater College of Business and Economics (CoBE) is Wisconsin's largest business college. It is home to the #1 ranked online, single school Masters of Business Administration (MBA) program in the State and is the only college in Wisconsin that offers an AACSB-accredited Doctorate of Business Administration (DBA) degree program. CoBE is in the top 2% of the world's business schools having earned both AACSB and AACSB Accounting Accreditation. For more information on the College of Business and Economics, visit uww.edu/cobe or email cobe@uww.edu.
About U.S. News & World Report
U.S. News & World Report is the global leader in quality rankings that empower consumers, business leaders and policy officials to make better, more decisions about important issues affecting their lives and communities. A multifaceted digital media company with Education, Health, Money, Travel, Cars, News, Real Estate and 360 Reviews platforms, U.S. News provides rankings, independent reporting, data journalism, consumer advice and U.S. News Live events. More than 40 million people visit USNews.com each month for research and guidance. Founded in 1933, U.S. News is headquartered in Washington, D.C.