(Whitewater Kiwanis submission) The Whitewater Kiwanis Breakfast Club has officially inducted a new member, the Whitewater Middle School Builders Club, into its family. On October 14, the Whitewater Middle School Builders Club received its official charter with 47 student members (including some who are now in high school).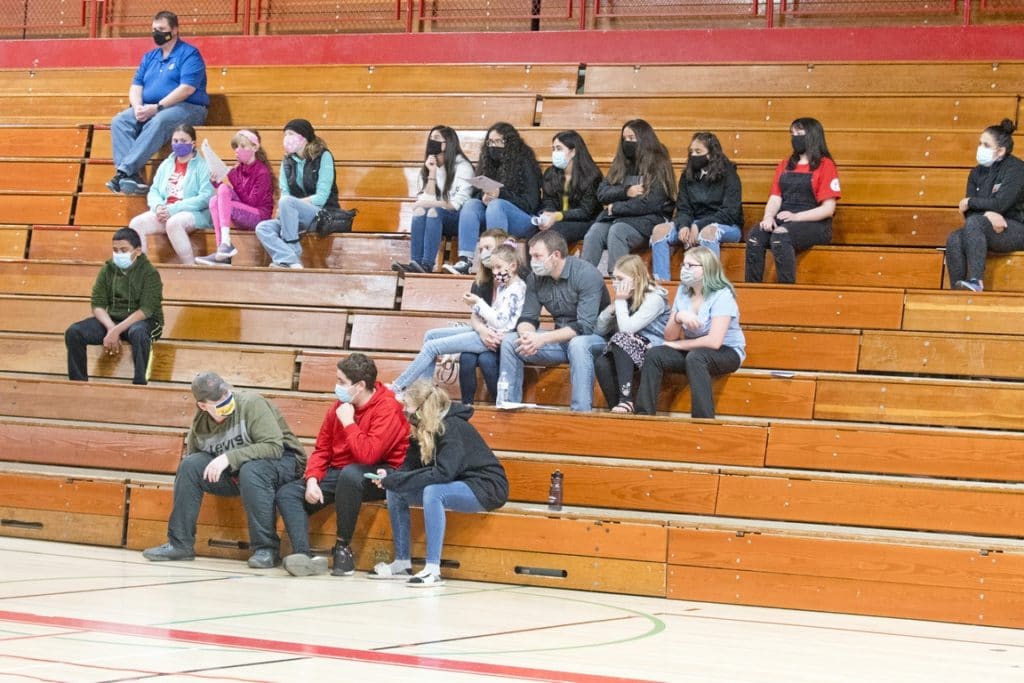 Whitewater Kiwanis Breakfast Club President Jean Bromley said, "I am very proud to be personally involved in the Middle School Kiwanis Builders Club's charter event. These students are excited to be a part of the larger community and are looking forward to making a difference."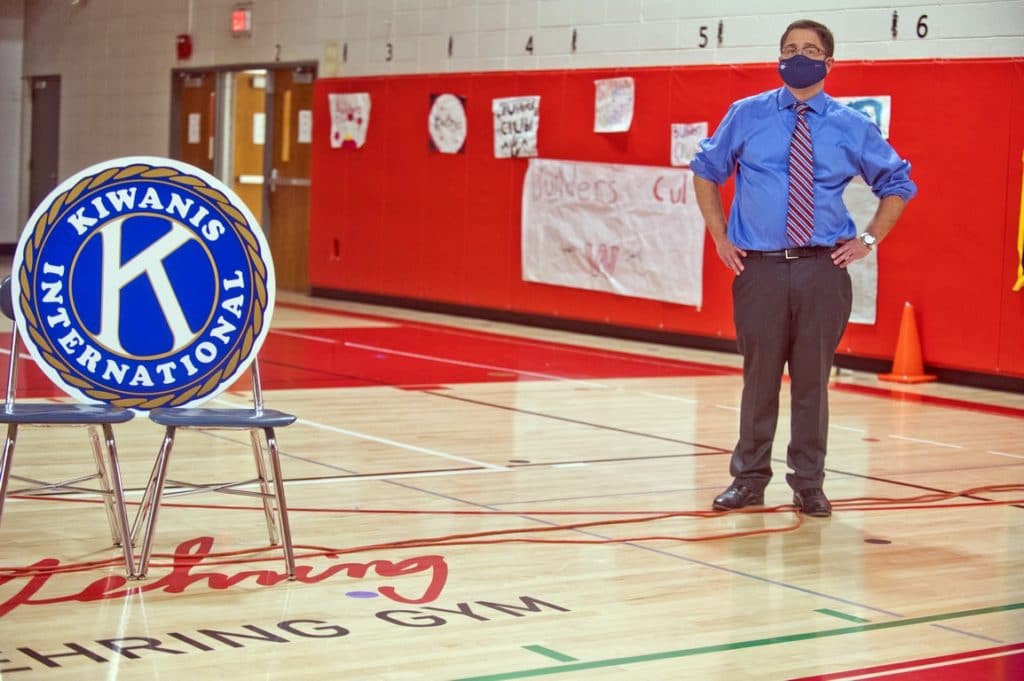 Kiwanis Member and Whitewater Middle School Associate Principal Ben Holzem said, "Builders Club provides our students with the opportunity of getting out into our community and serving others. We are finding that it promotes leadership and good citizenship among our students. From that perspective this program is absolutely invaluable. It also provides our community with the opportunity of witnessing the efforts of the great students we have at Whitewater Middle School. We are genuinely proud of them and their efforts."
On November 6 the students plan on doing yard work throughout the community. Their stops include several residences along with the Whitewater Islamic Center, the Congregational Church and other locations throughout Whitewater.
The Builder's Club is also selling Poinsettias for Kiwanis this year along with all of the Whitewater Kiwanis Breakfast Club family of clubs, including Circle K and Key Club.
Last year the students participated in the Rake & Run, the Spaghetti Dinner and the Public Share Library they built for the Jefferson County Humane Society. They are planning on working with these community partners again in the future. They are always looking for suggestions for new ideas to serve the community. Please send any suggestions to Kiwanian Ben Holzem (Associate Principal) at: Bholzem@wwusd.org
Whitewater Kiwanis has other partners in town, including the Whitewater High School Key Club and the University of Wisconsin-Whitewater Circle K.
The Kiwanis Whitewater Breakfast Club is made up of dedicated volunteers who help both the Whitewater community and the world, all with 100 percent of funds going directly to projects and zero to administrative costs. Over the past 22 years, sales from the poinsettia plants have raised $150,000 for programs in the community. Last year, the club distributed more than $20,000, with donations to the Whitewater Unified School District, including shoes for students and scholarships; in addition the club donated to the Whitewater Food Pantry, Bethel House and the Methodist Church that served free meals during COVID.  Kiwanis helped to build and maintain the Flowing Well Shelter, the shelters at Starin Park and Treyton's Field of Dreams, the WHS football field lights and press box, as well as adopting a highway to clean up.  In addition, the group donates to the Whitewater Youth Soccer Club, the Friends of the Whitewater Aquatic Center Family Partnership Fund and more. More information can be found on the Whitewater Kiwanis Breakfast Club Facebook page.