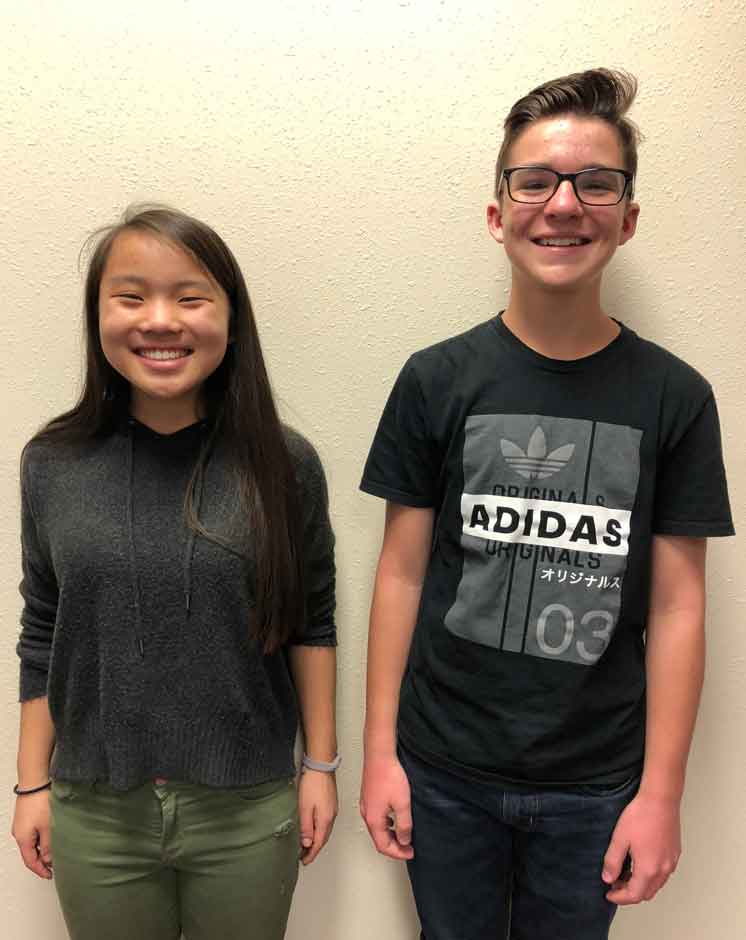 Congratulations to Sophie Walton, 8th grader, daughter of Russ and Kim Walton of Whitewater, for winning the CESA 2 Regional Scripps Spelling Bee on February 28 at Whitewater High School. Her final winning word was claustrophobic.  She now advances to the 2018 Badger State Spelling Bee on Saturday, April 24 at Madison College.
Congratulations also to Andrew Rollette, 8th grader, son of Jeannine Volbright of Whitewater and Jeffrey Rollette of Chicago, as he was recently chosen as a qualifier for the State National Geographic Bee. Andrew will now travel to Madison on April 6 to compete with other top qualifiers from around our state.
We wish both of these students the best of luck as they take on these new challenges and are very proud to have them representing Whitewater!