By Lynn Binnie
Whitewater Banner volunteer staff
whitewaterbanner@gmail.com
The State Joint Finance Committee visited the Young Auditorium on April 9 for a well-attended public hearing on the biennial State budget. It was the first of only three in-person hearings around the state, and reportedly was the first time in many years that the committee had not scheduled a hearing in Madison or Milwaukee. This perceived oversight was noted by Milwaukee Mayor Tom Barrett. A final, virtual hearing, is scheduled for Wednesday, April 28. Individuals wishing to provide input can also do so via the dedicated portal available at: www.legis.wisconsin.gov/topics/budgetcomments or via email at budget.comments@legis.wisconsin.gov .
The committee was welcomed by Chancellor Dwight Watson and City Manager Cameron Clapper. A number of Whitewater residents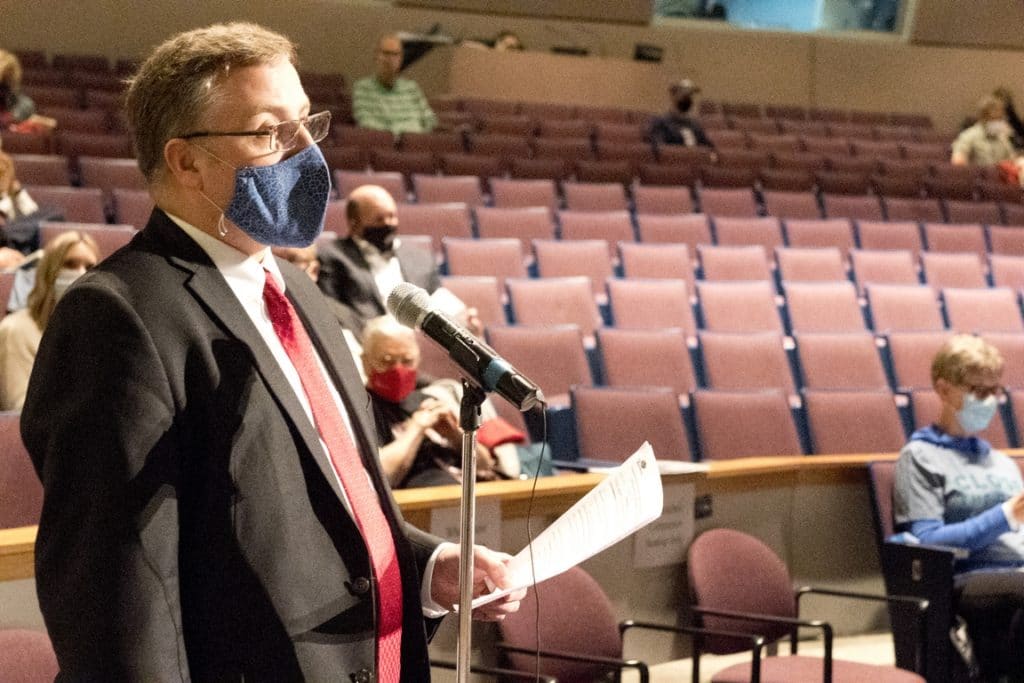 Photos courtesy of Tom Ganser
Below is the statement provided by City Manager Cameron Clapper on behalf of the City of Whitewater and the League of WI Municipalities.