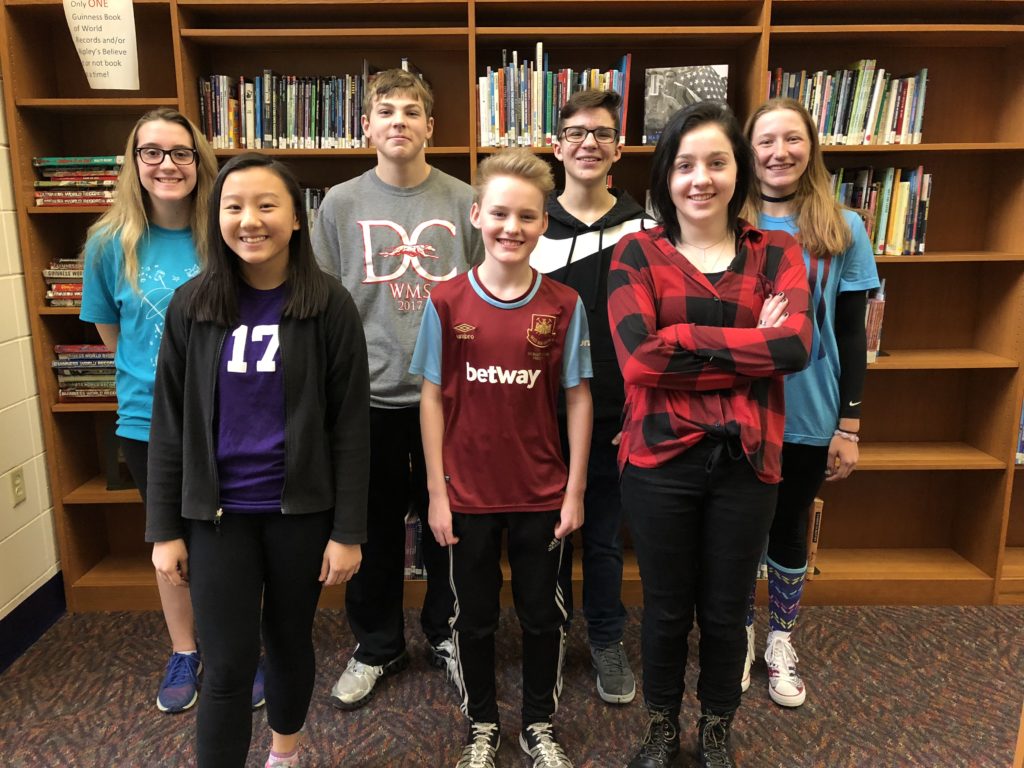 The Regional Judging for Southern Lakes Anthology was completed on January 24th in Elkhorn.  Again this year, Whitewater Middle School was very well represented at this event having seven of our submitted middle school entries chosen for publication.
The following Middle School students had their entries selected and were identified as Regional Winners: Zuri Goldsmith, Caleigh Yang, Blake Wegner, Silas Baker, Andrew Rollette, Anna Ejnik, and Reese Brantmeier.
These students will have their entries published in the 2018 edition of the Southern Lakes Anthology and will be publicly recognized at a special reception that will be held on May 23rd  at the Young Auditorium here in Whitewater.
Great job and congratulations to all of the students whose work was selected.  You make us very proud!