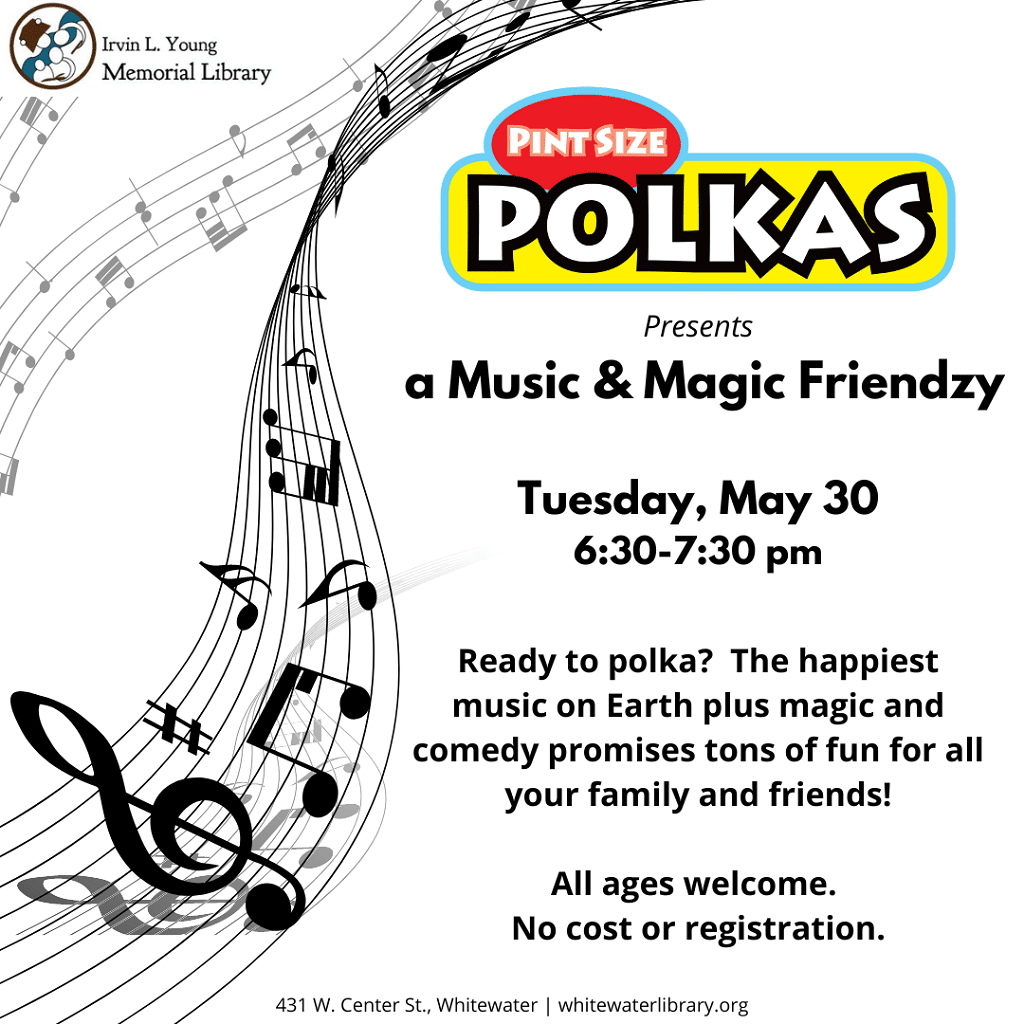 Are you ready to polka? The public is invited to a "Music & Magic Friendzy" with Pint Size Polkas, who will be sharing the happiest music on Earth plus magic and comedy fun for all ages to enjoy. 

Mike Schneider just five years old when he heard polka music for the first time. The performer was America's Polka King, Frankie Yankovic, and needless to say it was love at first sound. Mike and his traditional polka band have been entertaining audiences throughout Wisconsin, Illinois, Iowa, Michigan, Minnesota, and Ohio since 1996. Since that time, they have been nominated for 21 polka awards from five separate organizations.

The event will be held at the Irvin L Young Memorial Library's Community Room located at 431 W. Center Street in Whitewater on Tuesday, May 30 at 6:30-7:30 p.m. There is no cost or registration to attend.

You may contact Sarah French with questions at sfrench@whitewater-wi.gov or 262-
458-2782.