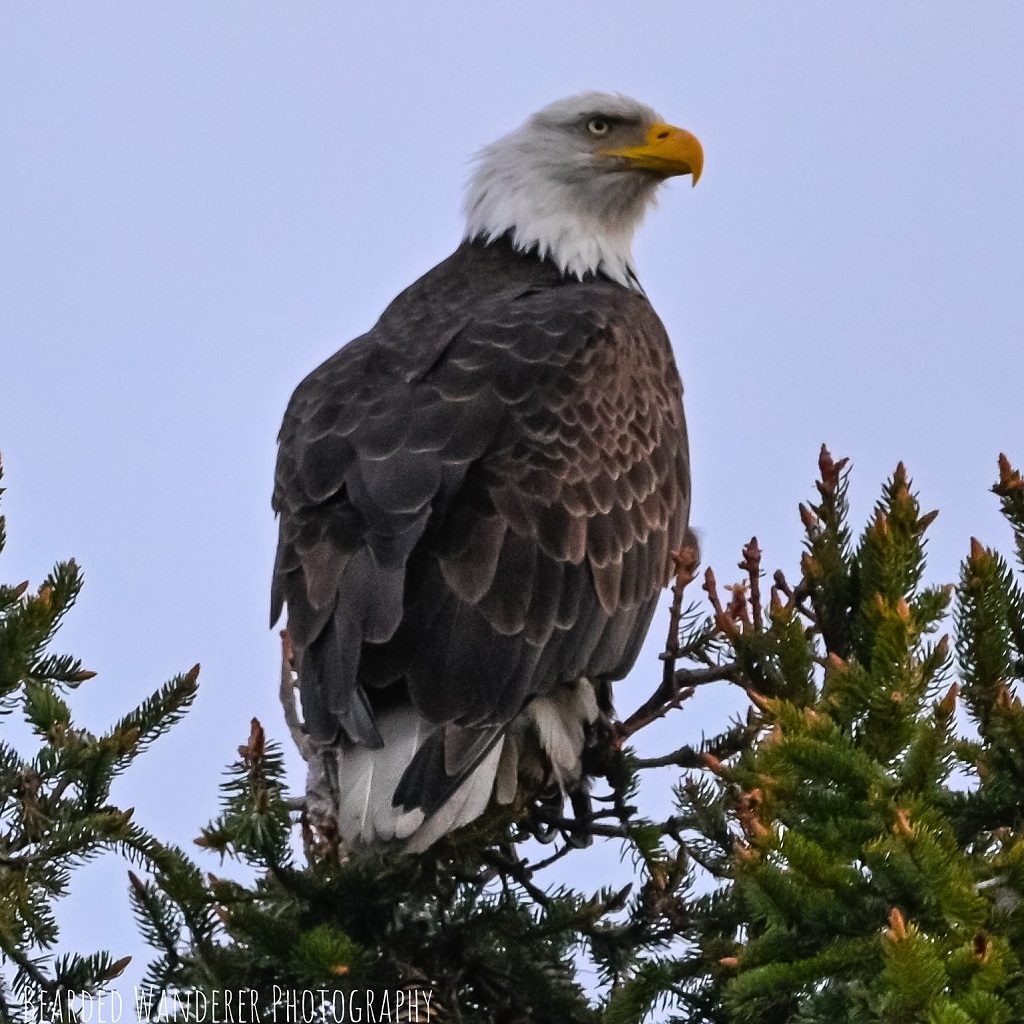 Jeff Bierman writes, "The Eagle frequents this tree in Hillside Cemetery."
Our thanks to Jeff Bierman for generously sharing his photography.
A March 25, 2021 article from NPR, titled "Once Imperiled, America's Bald Eagle Populations are Soaring," includes this information:
"The number of bald eagles in the lower 48 U.S. states — a population once on the brink of extinction — has quadrupled in the last dozen years to more than 316,000, federal wildlife officials say, despite steep declines in other American bird populations.
A new survey by the U.S. Fish and Wildlife Service found there are more than 70,000 breeding pairs of the iconic raptor in the contiguous U.S. In the late 1960s, there were fewer than 500.
The turnaround is a "historic conservation success story," said newly confirmed Interior Secretary Deb Haaland at a news conference Wednesday……
A report by the National Audubon Society found that two-thirds of North America's bird species are at increasing risk of extinction due to a warming climate."