Dawn Hunter is a retired educator who taught for 22 years.
Ms. Hunter states, "In my retirement I have taken every opportunity to explore and expand my knowledge of and passion for the visual arts. All the time experimenting and creating. Always enjoying the process and sometimes the product."
She continues, "Time. There is never enough, but be careful what you wish for. The Pandemic has given me time to paint, "Caw and Rona – Nesting in Place," a 12"x18" acrylic. The name was inspired by our new normal."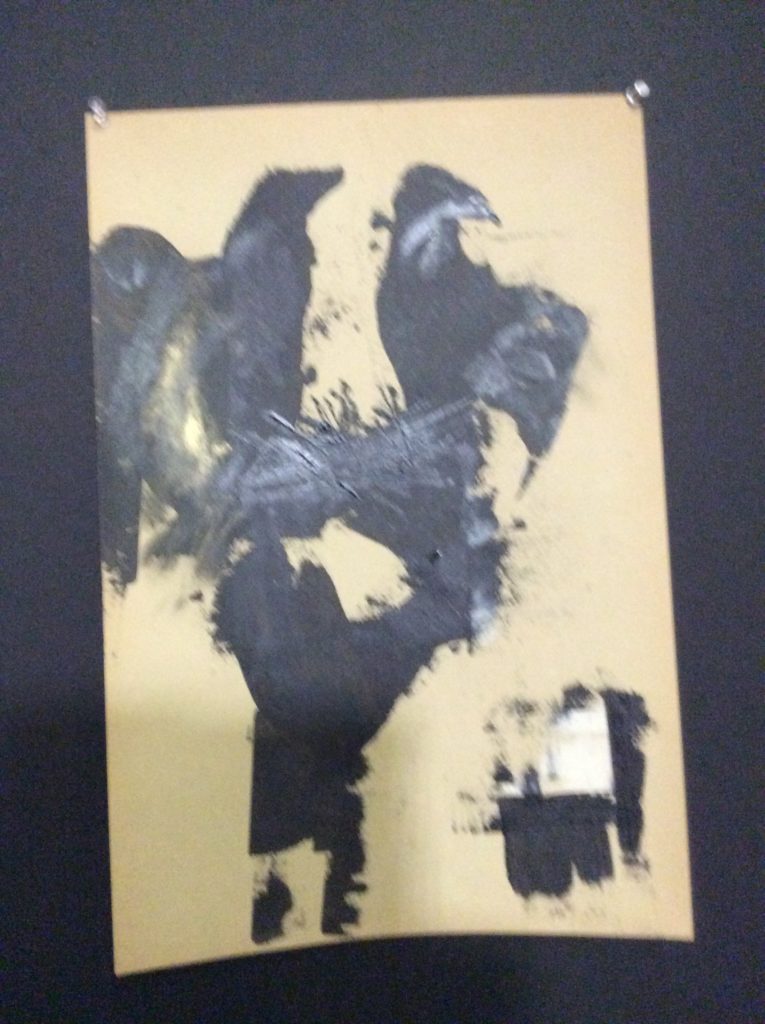 — Our thanks to Dawn Hunter for sharing her striking painting.
— Our Readers Share: We hope that you might have something that you'd be willing to share. Anything that's been created by someone else should, of course, be credited, and you should ask their permission if you're able. We cannot post copyrighted material without permission. We can't guarantee that we'll have space for all submissions, and contributions will be subject to editorial board approval. The one definite exclusion is anything politically oriented. We will assume that you're willing for us to include your name as the submitter unless you indicate that you prefer to remain anonymous. Send to whitewaterbanner@gmail.com or click on "submit a story" near the top right of our homepage. Thanks for thinking about this!