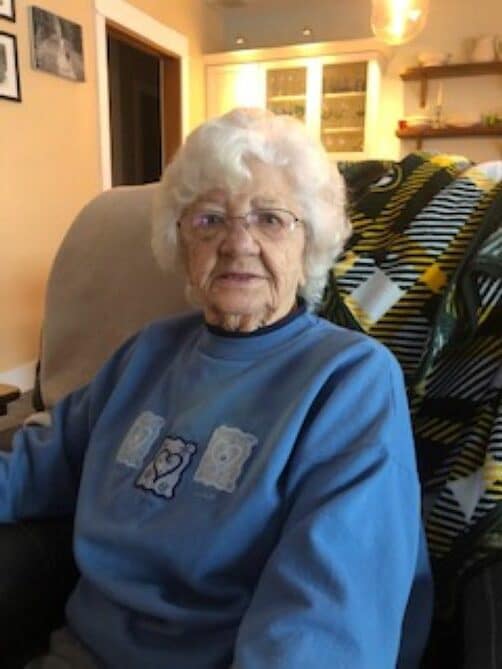 Phyllis Jane Butke, 91, Whitewater passed away on Saturday, August 28, 2021 at Mercy Hospital in Janesville.

Phyllis was born on July 5, 1930 in Whitewater, WI to Emil and Anna (Krueger) Storck. She attended Whitewater City High School. Phyllis married Harley Butke on November 26, 1948. He preceded her in death on November 12, 1990. She and Harley raised 3 children: Robert, Connie and Lori. Once the children went to school Phyllis worked for Whitewater Electronics and Universal Electronics for many years. She enjoyed bowling, camping, playing cards and snowmobiling. Most of all she loved being with her family. Phyllis was a member of St. John Ev. Lutheran Church, Whitewater.

She is survived by her children: Robert (Vangie) Butke, San Antonio, TX, Lori (Scott) Oldenburg, Whitewater; grandchildren: Robert (Alex) Butke, Cheryl (John), Stephanie Butke, Adam (Micki) Oldenburg, Andy (Hannah) Oldenburg, Ariana Oldenburg, Shelly Cole, Nicholas (Kacy) Meyer; 11 great-grandchildren; sister, Genny Goehl; brother, Melvin (Judy) Storck; sister-in-law, Susan Storck.
She was preceded in death by her parents, husband, daughter, Connie Meyer; sister Rosie Peyer; brother, Lawrence Storck.

A private burial service will be held at Richmond Cemetery. Online condolences may be made at www.nitardyfuneralhome.com