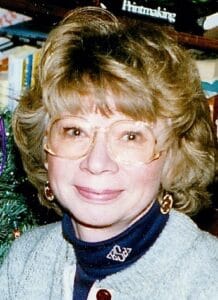 Barbara Jean Smith (nee Clark) passed away peacefully from congestive heart failure on Saturday, April 23, 2022 at her residence in Green Valley, AZ. She was born on May 4, 1932 in Detroit, MI.
She and John, her husband of 65 years, owned and operated The Red Lantern restaurant on Main Street in Whitewater from the mid 70's to late 80's. After selling their business, the couple worked as managers at La Quinta Hotels around the Southwest, eventually settling in Green Valley for the past 25 years.
Barb was preceded in death by her sisters (Dorothy and Tina) and her brother (Harry). She is survived by her husband, John Earl Smith of Green Valley, sons Tim (Maribeth) Smith of North Plains OR, Kevin (Barb) Smith of Escondido CA, Dan (Sandy) Smith of Mequon WI, and Mike Smith of Portland OR, seven grandchildren, and two great-grandchildren.
A cremation and scattering of ashes will be at a later date.