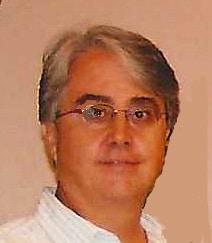 Aldo Guillermo Busot, 64, of Miami, Florida, passed away on September 19, 2023. Born on October 3, 1958, in Santa Clara, Cuba, Aldo was a big personality who shared his enthusiasms with everyone he met. He will be deeply missed by his loved ones.
Aldo is survived by his sisters Adriana C. Busot and Maria Victoria Busot, as well as his brother Jorge Busot. He was preceded in death by his father, Aldo J. Busot, and his mother, Adriana B. Busot.
Aldito attended Whitewater High School, graduating in 1977. He studied engineering and art history at the University of Wisconsin, Madison. Later, he graduated from Berkeley's Boalt School of Law.
Aldo was an avid surfer since his youth and became a competitive bike racer during his college years, He was also an accomplished guitarist and gourmet cook, and had a keen interest in photography and fast cars.
A memorial service to honor Aldo's life will be held at Caballero Rivero Little Havana, located at 3344 SW 8th Street, Miami, FL 33135. Visitation begins at noon on September 29th.
The funeral will take place at Caballero Rivero Woodlawn North, 3260 SW 8th Street, at noon on Saturday, September 30th.
For more information, please contact the funeral home at 305-445-9508.
The family asks that, in lieu of flowers, donations be sent to the Surfrider Foundation.
Aldo Guillermo Busot will forever be remembered by his family and friends. May he rest in peace.