Editor's Note: This information was provided by the Aging and Disability Resource Center (ADRC) of Jefferson County.
Please join the Glacial River Memory Café at the Jefferson Public Library on Monday, January 10th from 10:30 a.m.-12 pm (no obligation to stay the entire time). Join in great discussion about board games, learn about board game history, bring your own game and play a few new games!
 First timers are welcome!
A memory café is an informal social gathering for those living with early to mid-stage memory loss and their care partner.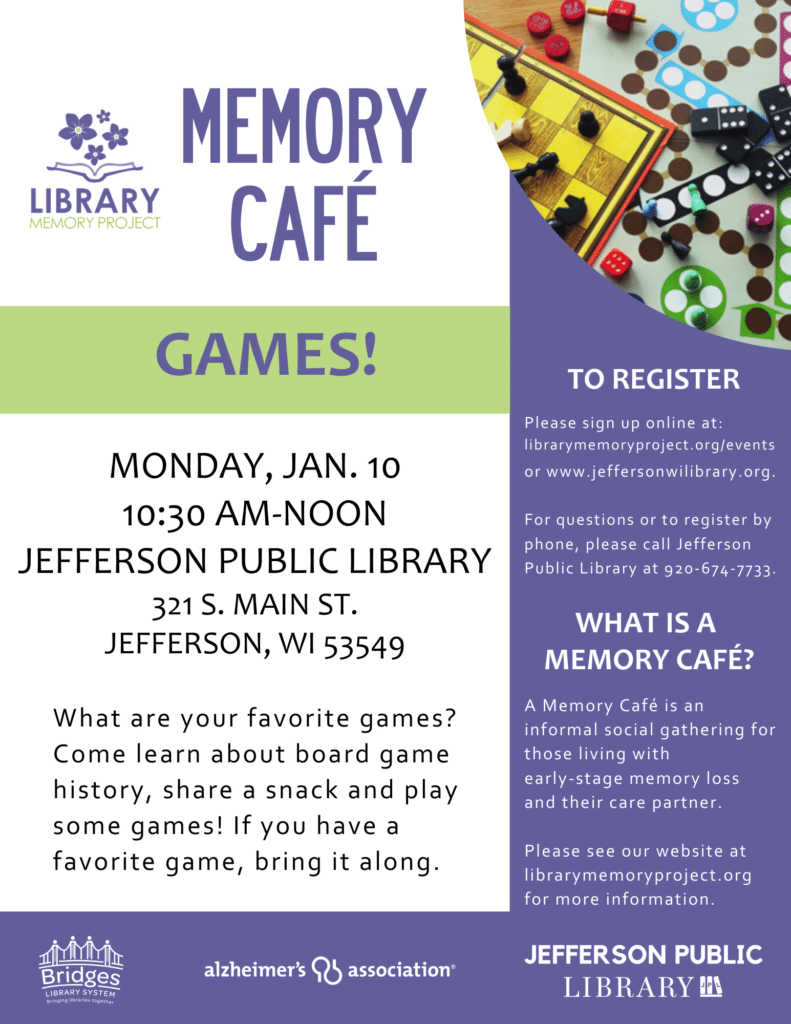 Sign up online at librarymemoryproject.org/events