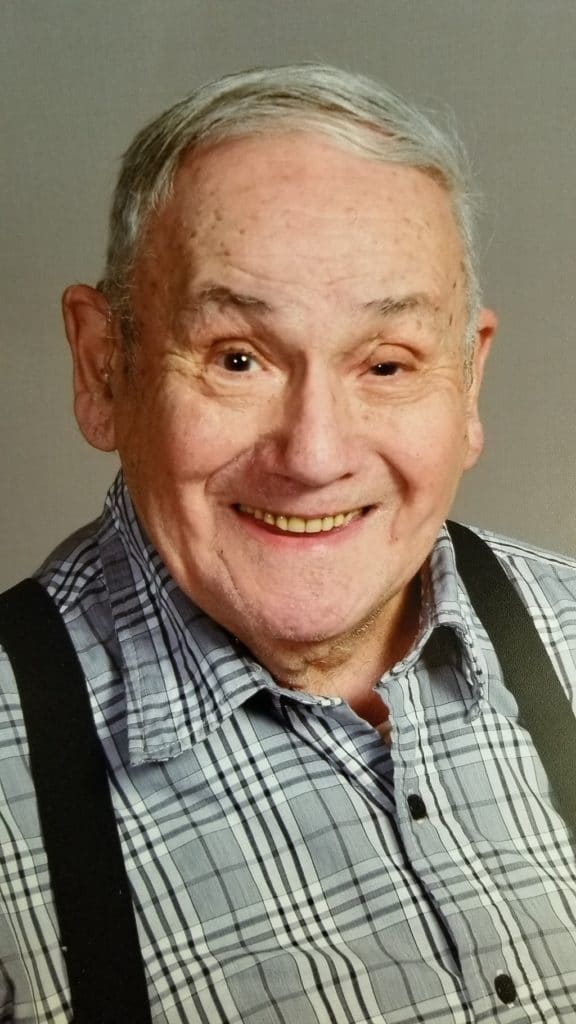 Marcus "Mark" E. De Mott, 96, of Whitewater passed away on Thursday, April 15, 2021 at Fort Memorial Hospital.
Mark was born on December 4, 1924 to Hugh and Agnes (McCann) De Mott in DeTour, Michigan.  He graduated from De Tour High School and began working in agriculture in his early adult years in Illinois.  While in Illinois, he left farming and began working in manufacturing. During this time, he was offered a promotion which brought him to Whitewater, where he resided the remainder of his life.  He opened the De Mott Coffee Cup (in the late 50'S & early 60's) where many people gathered for lunch, dinner or friendly conversation over a cup of coffee.   His entrepreneurial spirit helped him pursue other endeavors throughout his working career.  In 1993, Mark married Mavis Thorne at St. Patrick Catholic Church. 
Mark was a very generous person and had a great sense of humor. He was very innovative; his age did not limit him. His faith and family were most important to him. Mark was an active member St. Patrick Catholic Church.
Mark is survived by his siblings, Sister Frances De Mott, IBVM, Lester (Joyce) De Mott, Sister Marguerite De Mott, SSND, Norma Killips, Gerald (Cindy) De Mott, and many nieces and nephews.
He is preceded in death by parents, Hugh and Agnes De Mott; wife, Mavis De Mott; siblings, Orson (Rosemary) De Mott Sr., Joan (Edward) Grossback, Carol De Mott; brother-in-law, Benjamin Killips Sr.; nephew, Martin De Mott; and niece, Frances Parks.
Funeral services will take place at 11AM on Wednesday, April 21, 2021 at St. Patrick Catholic Church.  Visitation will take place from 9:30AM until the time of services.  You may attend the service virtually at https://client.tribucast.com/tcid/423992136.  A burial will take place at Hillside Cemetery following services.
A donation can be made to St. Patrick Catholic Church in Mark's name.
The family would like to give special thanks to Heather Schneider for her exceptional care for Mark.
Nitardy Funeral Home is assisting the family with arrangements.  Online condolences can be made at www.nitardyfuneralhome.com