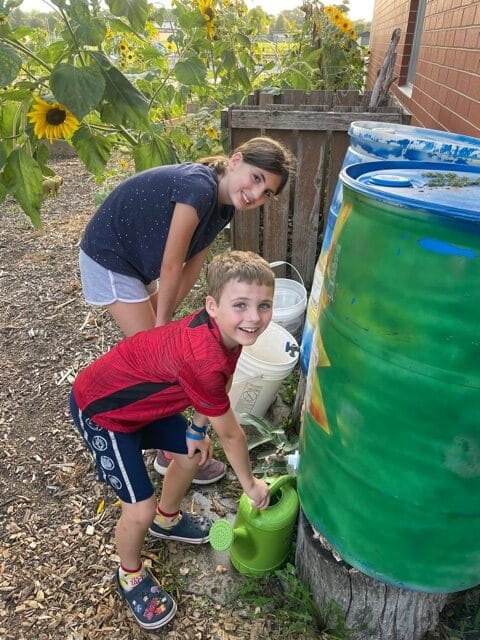 Editor's note: The following information was provided by the Whitewater Unified School District.
This is the seventh season of the Lincoln Elementary Growing and Learning School Garden. First seeds were planted in late April by all of the students. Each summer families sign up for a week to care for and water the garden. The garden is a delightful way for families and children to nurture and grow flowers, herbs, and vegetables. The garden is also an awesome way to learn about stewardship, responsibility, and provides a great way for children to connect to their food source. Hands-on, sensory-enriched learning takes place here every day, while building lifelong healthy habits.
Recently the Davis family signed up to water the garden for a week in August and had a great time. Lucy Davis (13) reports that her favorite thing about the garden is the raspberries and Maya (11) says that her favorite thing about the garden is "watering it because you can see all the different food and flowers." Zeb (8) enjoys playing around the garden!
To get involved, learn more about this school garden by contacting Liesl Schultz Hying, School Garden Leader, at Lincsgarden@gmail.com.