(Whitewater Unites Lives submission) Liesl Schultz Hying is a WUL Hometown Hero for creating and nurturing the Lincoln School Growing and Learning Garden, giving more than 1,000 Lincoln Elementary students many positive memories of planting seeds, tending the garden, discovering insects and birds, and, most importantly, enjoying the harvest.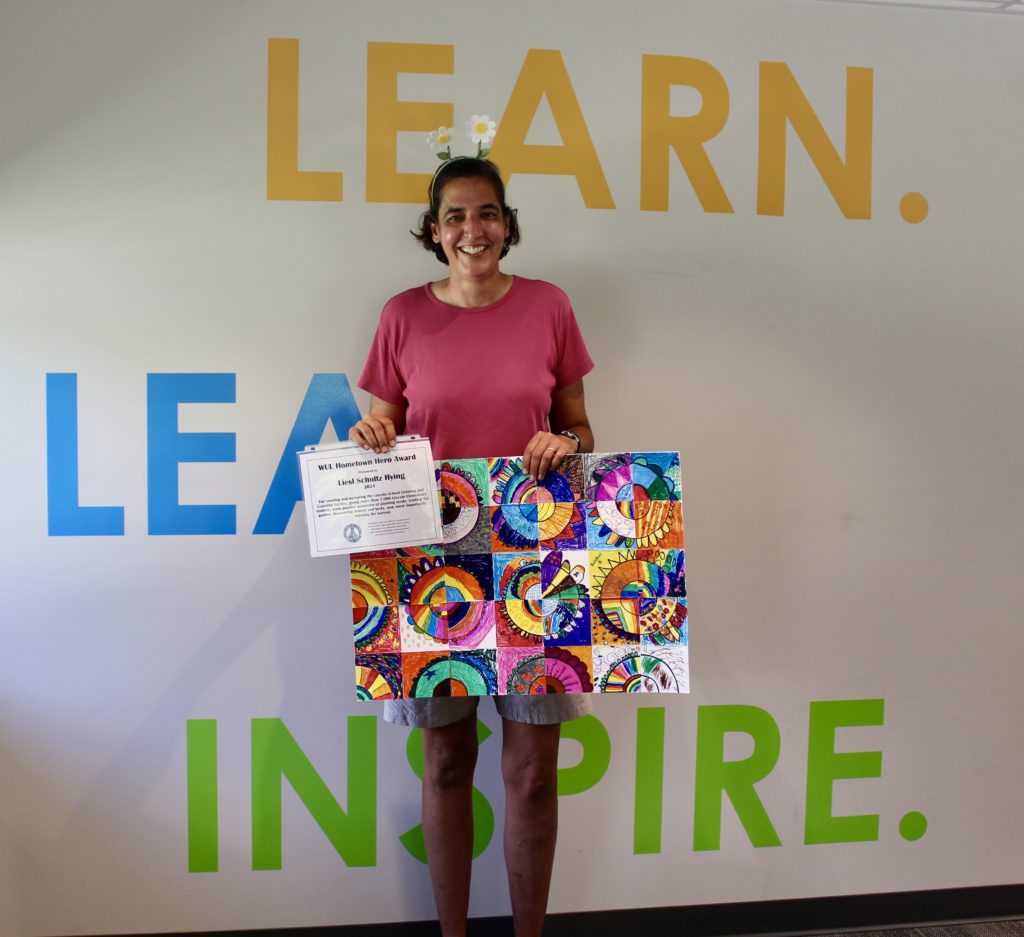 The nomination includes that the garden has been growing strong for the past seven years due to Ms. Liesl, and "Recess is a favorite time to nibble on chives or kale, play tic-tac-toe on the tree stump furniture and use the garden area to explore with friends. Ms. Liesl has also connected the garden to the Whitewater community by coordinating the Summer Garden Gatherings on Monday evenings. Families have the opportunity to build community around the garden and enjoy the harvest."
What do Lincoln students say about Ms. Liesl?
● We love our garden and you are amazing to all of us!
● Thank you for teaching us about plants and letting us plant some and eat them, too!
● Thank you for letting us plant all the stuff.
● I still remember the name of the butterfly we caught. It was Emma.
● You inspired me to make my own garden. I'm growing carrots, tomatoes and flowers.
● I remember when we planted flowers for Mother's Day.
● Thank you so, so much.
● My favorite time planting was when we made those tiny cups and put soil and seeds in them.
● Thank you for taking care of the garden.
● The garden shows the school the pretty place (that) it is.
● It is a good place to relax.
● I love the tall sunflowers.
● If it wasn't for you we probably wouldn't have a garden.
● Thank you for inspiring me to have a garden and eat more nutritional snacks.
● You inspired me to try new foods in the garden.
● You are a wonderful person.
WUL (Whitewater Unites Lives) is a locally-focused civil and human rights group that works to connect the people in our community and to create opportunities for all people to learn and support each other in our common humanity.
Anyone who would like to nominate a local hero of any age should send their nomination, with a short description, to whitewaterunites@gmail.com