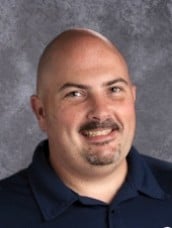 (Whitewater Unified School District press release, April 19) Whitewater, WI – "Mr. David Brokopp has been named the next Superintendent of the Bangor School District. Mr. Brokopp has been with the Whitewater Unified School District (WUSD) since 2011 as the Lakeview Elementary Principal.

Mr. Brokopp said, "This is an incredibly bittersweet moment as I am incredibly excited to take on this new challenge. At the same time, it will mean leaving behind this amazing team, this awesome school, and a community that I have truly loved being a part of."

WUSD will be creating a committee for the hiring of the next principal for Lakeview Elementary and will put out an announcement regarding the process to the community soon."
*****************************************************************************
From the Bangor School District website: (https://www.Bangor.k12.wi.us/)
Bangor Selects New Superintendent
"After engaging in an extensive search process, the Bangor School District Board of Education is pleased to announce that David Brokopp has agreed to a contract as the next Superintendent for the District.
Mr. Brokopp is presently serving as the Lakeview Elementary School Principal in the Whitewater Unified School District. He has held this post since 2011. In addition, he has served as the Whitewater District Safety Coordinator since 2013. Prior to his position in Whitewater, David was a 7-12 Technology education teacher in the Clinton School district for ten years.

David is enrolled in the educational leadership and policy analysis executive Ph.D. cohort through the University of Wisconsin – Madison and has completed his superintendent certification. He anticipates completing his PhD later this fall.
David, his wife and his two middle school age daughters are looking forward to a move to Bangor. He shared that he has been incredibly impressed with the community pride in and support of the Bangor school district. He hopes to move the district forward in a way that continues to honor the rich traditions and values of the district.
Please join the Bangor School District Board of Education in welcoming our new Superintendent. He will assume his duties on July 1, 2021."
******************************************************************************

From the Village of Bangor website (villageofBangor.com)
Welcome to the Village of Bangor!

Bangor has a population of approximately 1533 and is located between La Crosse and Sparta on I -90 along the La Crosse River. With great schools, and a friendly community, it is the perfect place to call home, or open a business. Located close to the amenities of the La Crosse area we can offer the access of the best of city life and the feeling of small town living.