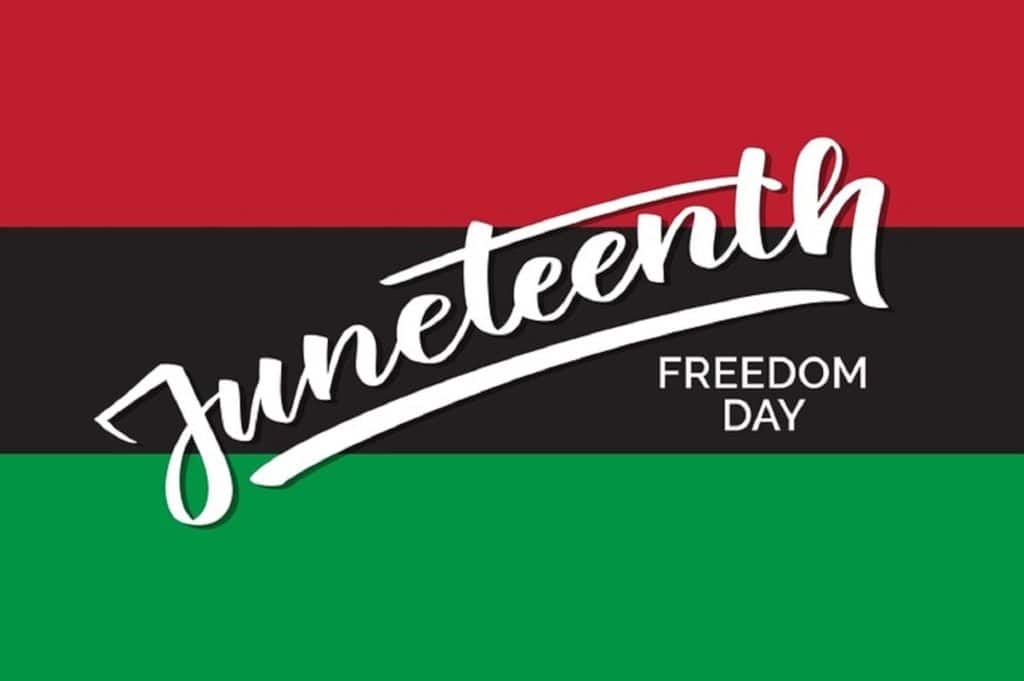 By Lynn Binnie
Whitewater Banner volunteer staff
whitewaterbanner@gmail.com
On June 17, 2021 President Joe Biden signed a law designating June 19 as a federal holiday to celebrate Juneteenth. Former Gov. Jim Doyle made Juneteenth Day a legal holiday in Wisconsin in 2009.
Per Wikipedia, "Juneteenth[a] (officially Juneteenth National Independence Day and historically known as Jubilee Day[2] and Emancipation Day)[3][4] is a federal holiday in the United States celebrating the emancipation of African American slaves.[5] Originating in Galveston, Texas, in 1866, it has been celebrated annually on June 19 throughout the United States. It became a federal holiday in 2021 when President Joe Biden signed the Juneteenth National Independence Day Act into law.[6][7][8] It is commemorated on the anniversary date of the June 19, 1865, announcement of General Order No. 3 by Union Army general Gordon Granger, proclaiming freedom for slaves in Texas.[9]
President Abraham Lincoln's Emancipation Proclamation of 1862 had officially outlawed slavery in Texas and the other states that had rebelled against the Union almost two and a half years earlier. Enforcement of the Proclamation generally relied on the advance of Union troops. Texas, as the most remote of the slave states had seen an expansion of slavery, and had a low presence of Union troops as the American Civil War ended; thus enforcement there had been slow and inconsistent prior to Granger's announcement.[9] Although the Emancipation Proclamation declared an end to slavery in the Confederate States, slavery was still legal and practiced in two Union border states – Delaware and Kentucky – until December 6, 1865, when ratification of the Thirteenth Amendment to the Constitution abolished chattel slavery nationwide. Additionally, Indian Territories that had sided with the Confederacy, namely the Choctaw, were the last to release those enslaved, in 1866.[10][11][12][b][13]"
USPS Operating Status for June 18 and 19, 2021
Since June 19, 2021 is a Saturday, federal offices will be closed on Friday, June 18. However, per the following statement from the U.S. Postal Service, in 2021 the mail will still be delivered on June 18 and 19.
(June 17) "The U.S. Postal Service is fully supportive of the new Juneteenth National Independence Day Act and making June 19 a federal holiday. Unfortunately, it is not possible to cease the operations of the Postal Service to accommodate an observance over the next 24-48 hours. We are part of the nation's critical infrastructure and our customers are relying on us to deliver our essential services. Closing down our operations without providing appropriate time would lead to operational disruptions and be a disservice to our customers and those who rely upon us. For that reason, the Postal Service will be operating on June 18 and 19, 2021, on a normal schedule, serving our customers to the best of our ability.
The Postal Service will discuss future recognition of this significant new holiday with our national Unions, Management Associations, and other stakeholders, consistent with our collective bargaining and consultative obligations."
The Juneteenth image on the homepage is copyrighted by gograph. Used by permission.