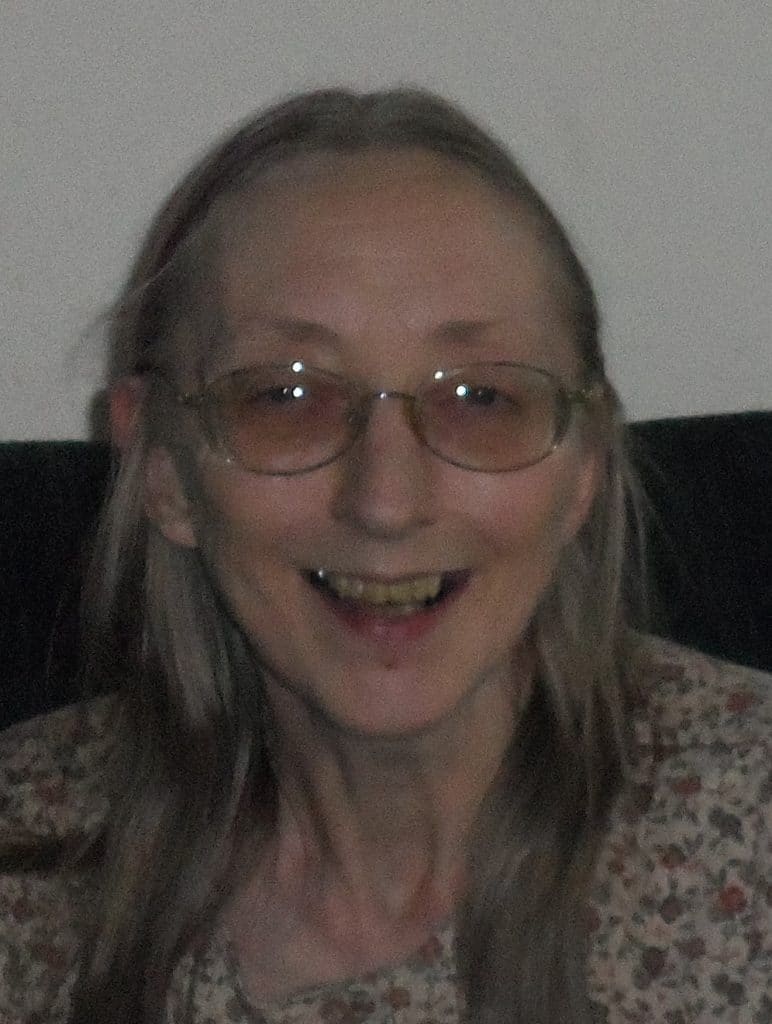 Janet Marie (Cooper) Grosskreutz
Janet Marie (Cooper) Grosskreutz, 62, was reborn to eternal life on November 24, 2020 after a long battle with COPD. She was born on February 1, 1958, to Walter and Elizabeth (Fisch) Cooper at Fort Atkinson Memorial Hospital. She grew up in the Lima/Cold Spring/Whitewater area and went straight from Whitewater High School to the loving arms of her husband, Brian Grosskreutz. They married at North Lima Presbyterian Church on June 14, 1975 and spent the next 44 years together.
Janet worked in a variety of professions during her life, including as a caregiver at Fairhaven and other assisted living facilities, a packer for Star Packaging, and as a retail clerk at the Gift Hutch.
Janet delighted in living life to the fullest. She didn't let a fear of heights deter her from enjoying everything from peering over a 12-story hotel balcony to watch bears raiding a dumpster to attaining the summit of Pikes Peak. She also overcame her fear of airplanes so she could go to Florida to see the Wizarding World of Harry Potter in its first year, pet a dolphin at SeaWorld, and view a space shuttle on the launch pad at Cape Kennedy.
When at home, she enjoyed spending time with her husband Brian, daughter Kelly, and whatever dogs or cats they owned at the time. Janet was a huge animal lover and always owned at least one dog or cat throughout her life. She also enjoyed reading, coloring pictures in adult coloring books, making cards on her computer, sewing, and crocheting.
Janet leaves behind her daughter Kelly of Johnson Creek; in-laws Richard and Beverly Grosskreutz of Whitewater; brothers Walter Cooper, Jr. (Carol) of Grand Rapids, MN and John Cooper of Janesville; brother-in-law Steven (Patrice) Grosskreutz of Whitewater; beloved cat Dusty; and many nieces and nephews.
She is reunited with her husband Brian, daughter Kimberly, parents Walter and Elizabeth (Fisch) Cooper, sister Sylvia (Cooper) Holbach, sister-in-law Carmella (Rose) Cooper, and nephew Aaron Grosskreutz.
A private family burial will take place at Little Prairie Cemetery in Little Prairie, WI on December 5, 2020.
The family would like to thank Marquardt Home Health and Marquardt Hospice in Watertown, WI for their help and support.