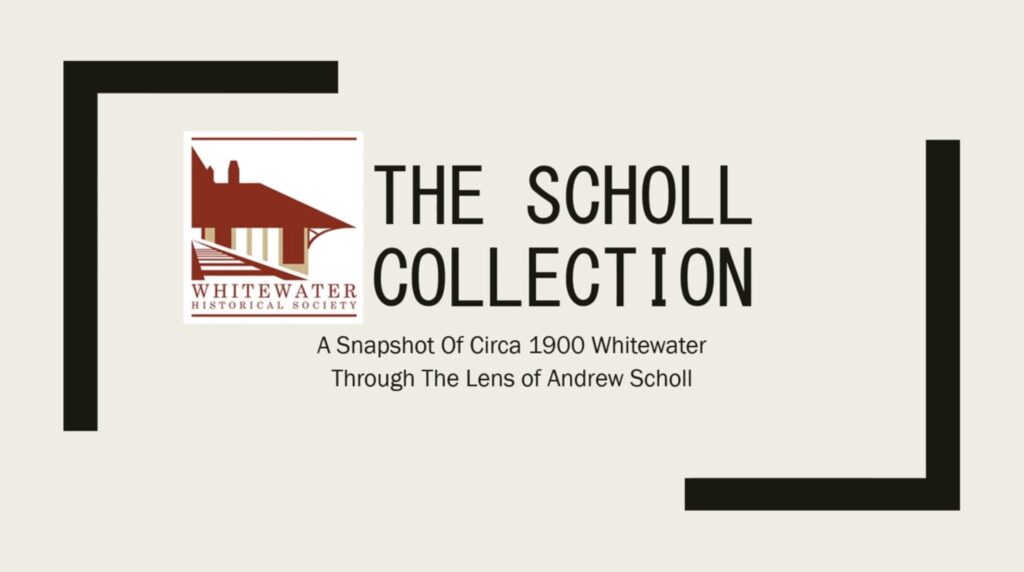 The Whitewater Historical Society is pleased to share their virtual September program featuring selected images from the nearly 500 recently-digitized glass plate negatives held in their collections: https://www.youtube.com/watch?v=sxBPFyr7pVc
​
The Scholl Collection consists of images taken by local resident Andrew Scholl (1849-1920) and gives us a peek into circa 1900 Whitewater. Please sit back and enjoy this unique look into Whitewater's past!

The Whitewater Historical Society collects, preserves, and interprets the history of Whitewater and the surrounding area. For more information, please "like" us on Facebook​, and check out our website at whitewaterhistoricalsociety.org!