By Lynn Binnie
Whitewater Banner volunteer staff
whitewaterbanner@gmail.com
The Whitewater area missed the storms that had been forecast for Monday, but it's a much safer bet that the National Weather Service will be accurate in calling for a heat advisory for Tuesday and Wednesday. As shown below, the heat index for our area on Tuesday is expected to be 105, and not much lower on Wednesday. This is a very dangerous situation for anyone without air conditioning, but especially for older residents. See the last image below for 10 Tips to Beat the Heat. We have not yet seen a current local listing of public "cooling locations," but the Irvin L. Young Library is open both days from 9 a.m. – 8:30 p.m. Much farther away, but open to those in need of a cool place 24/7: Brodhead Police Dept., 1004 W. Exchange St., Brodhead, (608) 897-2112; and Beloit Health System ER, 1969 W. Hart Road, (608) 364-2200. Those in need of assistance are encouraged to call the Whitewater Police Department non-emergency line, 262-473-0555, option #4.
United Way's 211 information and referral service is also a resource. If you are in need of services, dial 211 or text your zip code to 898-211 to be connected to someone who can help. Unfortunately, however, according to their website the only other local cooling center is the Andersen Library at UW-Whitewater, open both days 8 a.m. – 4:30 p.m. Consequently this service may not have any additional suggestions.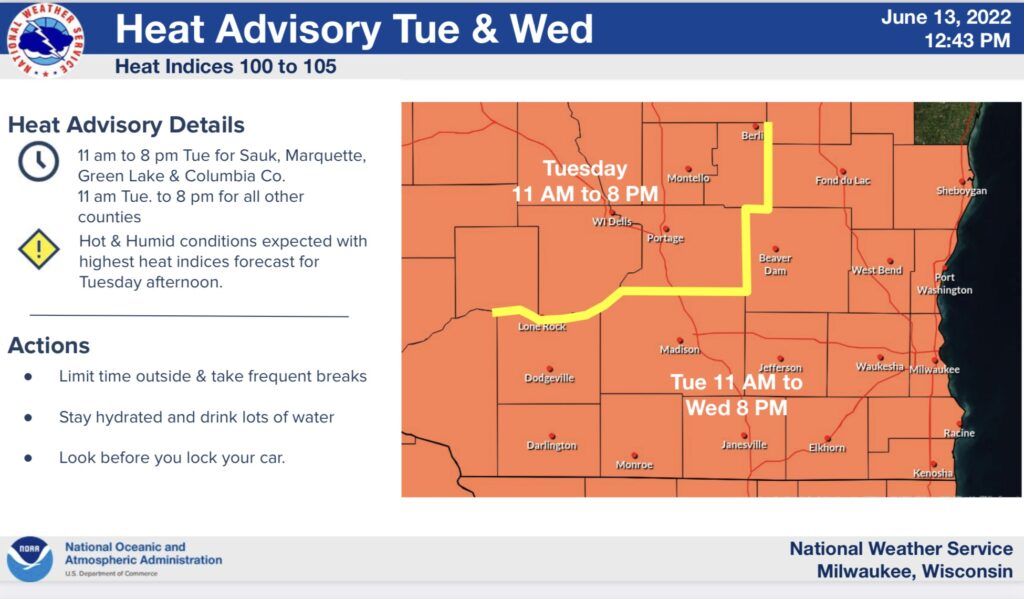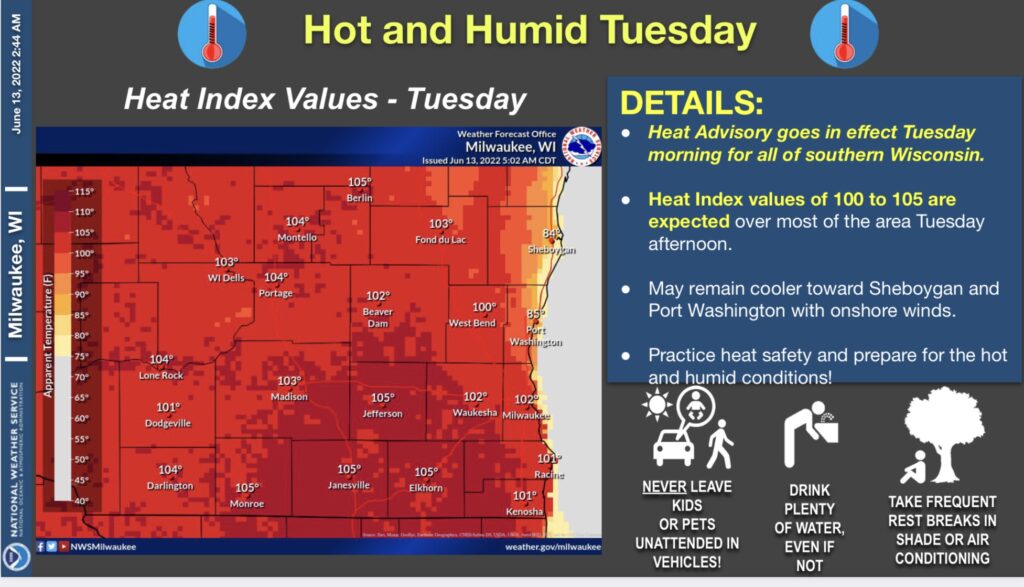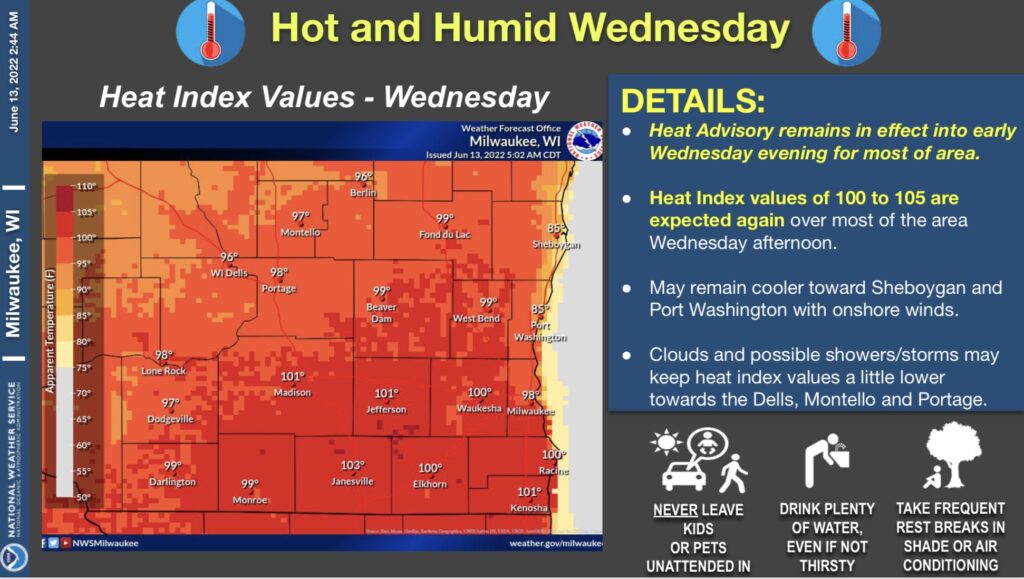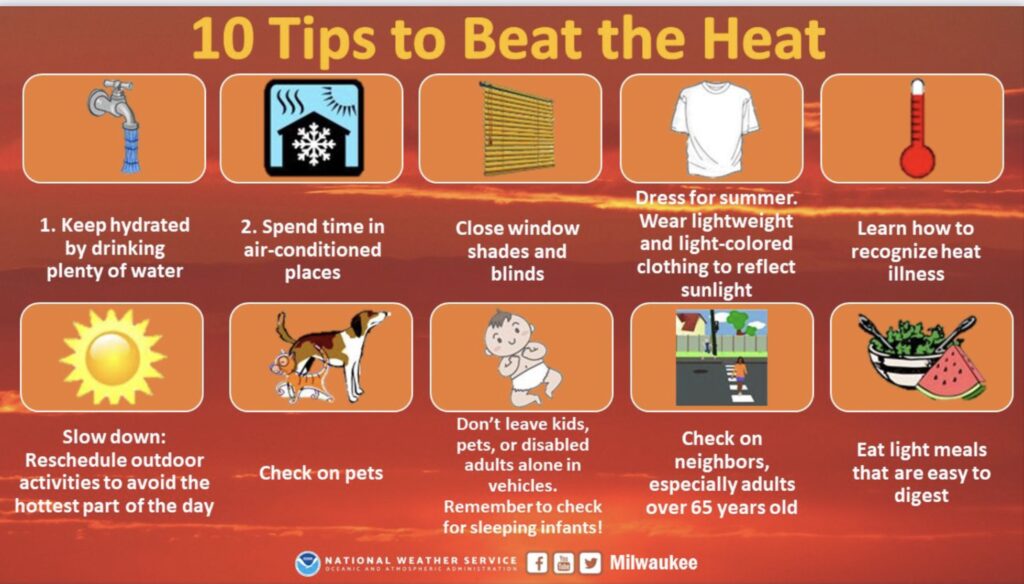 The image on the homepage, "Heat Wave!" by Mr.TinDC is licensed under CC BY-ND 2.0.
Editor's note: This page was updated on 6/14/22 at 11:07 a.m. to add Andersen Library as a cooling center, as found on 211.