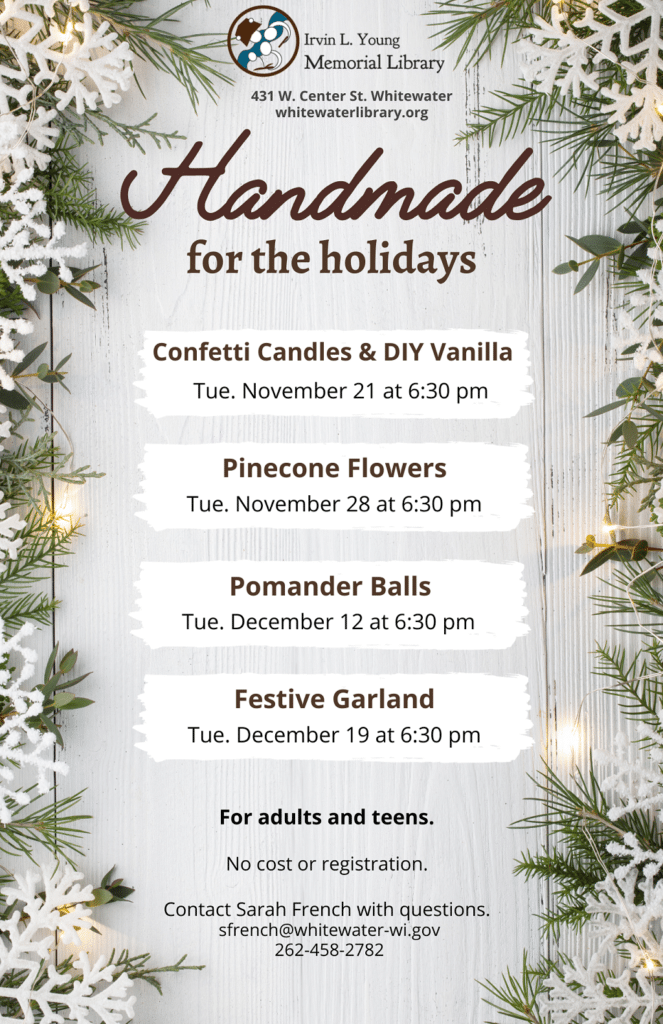 The Irvin L. Young Memorial Library is offering a series of free classes for adults and teens focused on creating handmade items for the holidays. All classes begin at 6:30 p.m.
Tuesday, November 21: Confetti Candles and DIY Vanilla
Tuesday, November 28: Pinecone Flowers
Tuesday, December 12: Pomander Balls
Tuesday, December 19: Festive Garland
The events will be held in the Irvin L Young Memorial Library's Community Room located at 431 W. Center Street in Whitewater. There is no cost or registration to attend.
Contact Sarah French with questions at sfrench@whitewater-wi.gov or 262-458-2782.