Wednesday, May 25, in front of a large group of teammates, friends, teachers, and family members, Brock Grosinske held his signing day.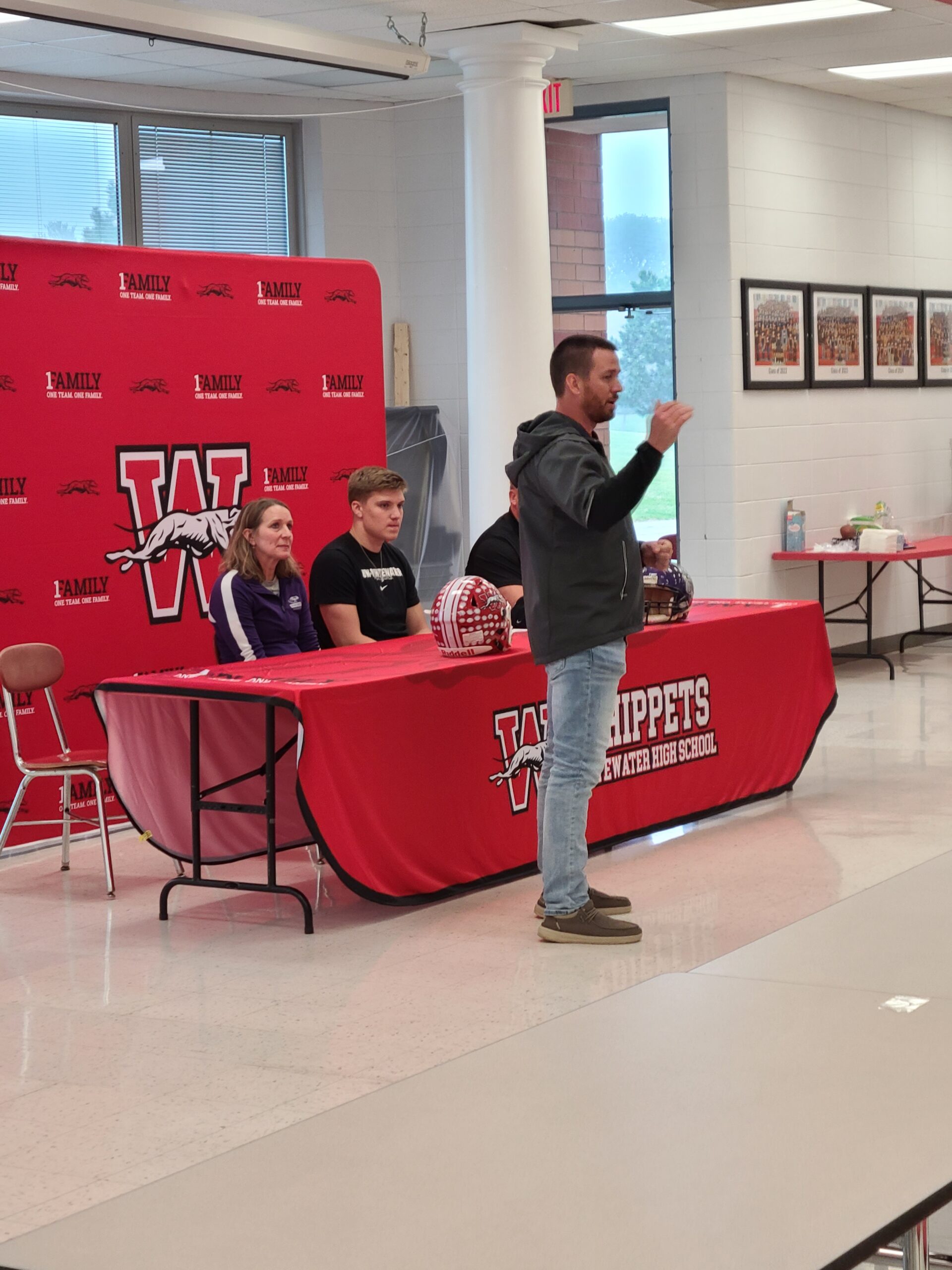 The presentation started with brief speeches from Athletic Director Mr. Justin Crandall and Head Football Coach Jason Bleck. Then Brock thanked his teammates, teachers, family, and coaches for all of their love and support over the years. He then signed his NCAA letter of intent and made it official!
Brock will be attending UW-Whitewater next fall and will be playing football for the Warhawks. We wish you all the best Brock and can't wait to see you playing on Saturday afternoons!
Article and Photos Submitted by Justin Crandall
Whitewater High School Athletic Director
jcrandall@wwusd.org