The Whitewater Girls' Swim Team started the season by competing at Conference Relays in Elkhorn on Thursday, September 2. Everyone was excited to compete in their first events of the season.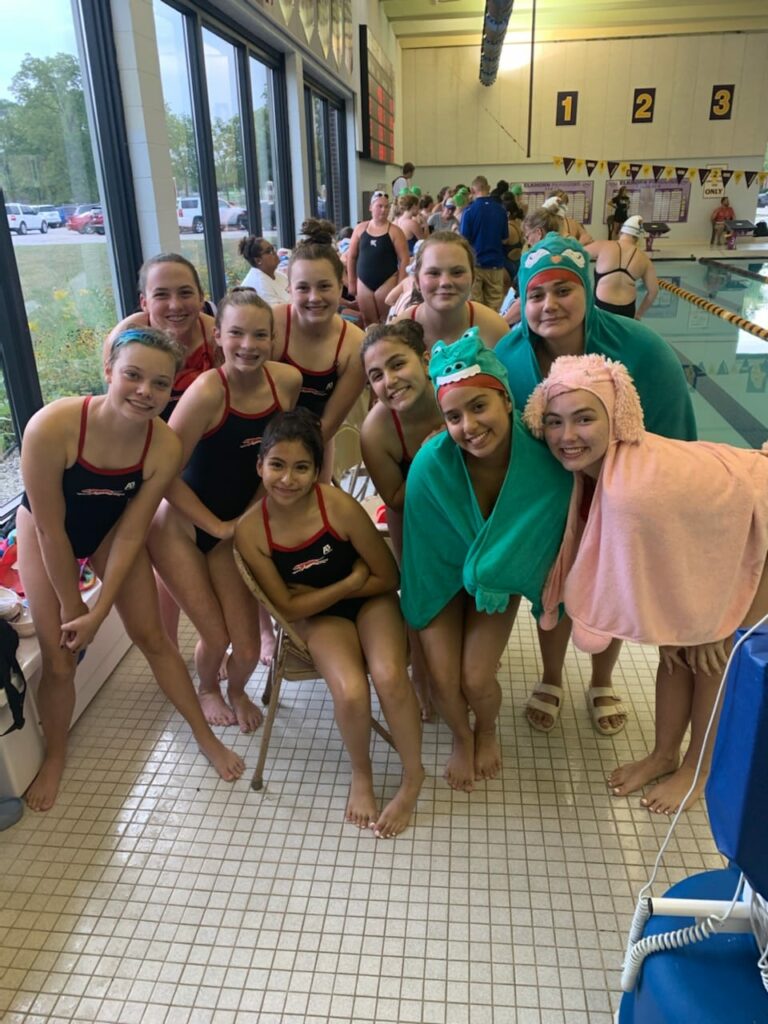 Some highlights include the following:

5th place in both the 200 Medley Relay and the 500 Freestyle Crescendo Relay was earned by Grace Foucault, Emerson Dunham, Makayla Bazeley, and Brooke Bazeley.

The 200 Butterfly Relay of Ashly Xochipa, Skylar Staebler, Josie Treder, and Karime Velazquez bettered their seeded time all while Ashly swam with her goggles around her neck!

The 100 Freestyle Relay of Grace, Emerson, Brooke, and Makayla took home some hardware with a second place finish and a time of 58.42. Our second 100 Freestyle Relay of Skylar, Aileen Perez, and Michelle Abarca got to do some fast swimming in a unique event (each swam 25 meters). Shout out to Michelle for competing in her first race, ever!

The 400 Backstroke Relay of Makayla, Brooke, Emerson, and Grace took some more hardware home with a 3rd place finish and a time of 5:11:36.

The night was finished off with the 400 Freestyle Relay crew of Ashley, Skylar, Josie, and Karime who all swam some great times.
Way to go Whippets! What an impressive way to start off the season!
Article and Photo Submitted by Sarah Reynolds
Whitewater High School Head Girls' Swim Coach
sreynolds@wwusd.org